BECOME A PLEZI ONE AFFILIATE
Earn 40% commission for every referral
Grow your revenue with the Plezi One affiliate program, earning a 40% recurring commission. Simply sign up to receive your unique link and you can start sharing the most effective and easy to use B2B marketing automation platform with your network.
Join our affiliate program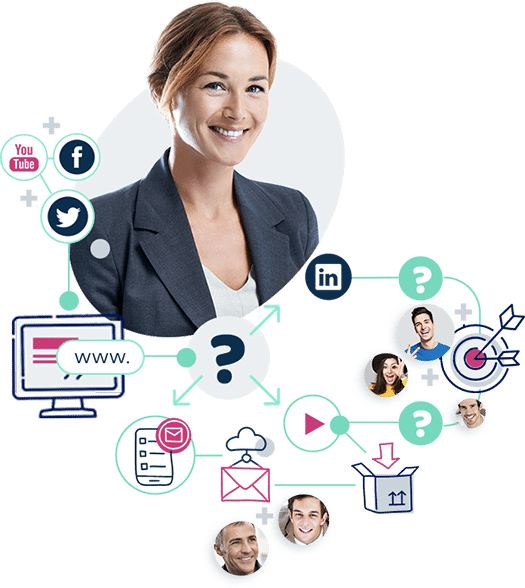 What is the Plezi One affiliate program?
For every Plezi One user you sign up from your affiliate link, we reward you with 40% of the paid subscription price. This is an opportunity for you to generate revenue through a new channel. For your network and subscribers, it's an opportunity to discover the digital marketing tool that will help them generate new leads and customers and grow their business.
1. Sign up
Join the Plezi One affiliate program. It's easy and free.
2. Share your link
You will immediately receive your unique link, which you can share wherever you want.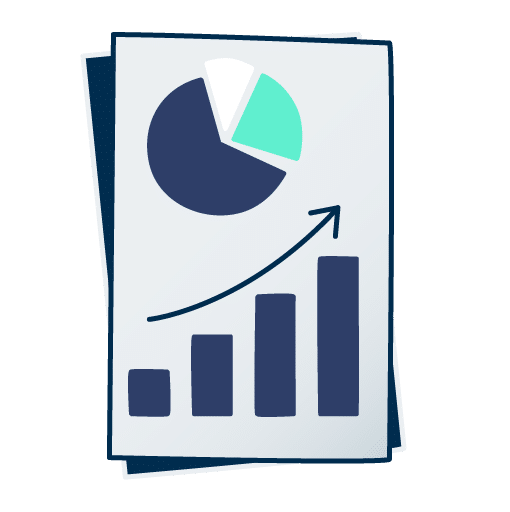 3. Get rewarded
Receive 5€ for each free user and up to 40% recurring commission for each paying user registered from your link.
Benefit from a 100% winning model
Avec notre programme d'affiliation, vous êtes gagnants sur tous les tableaux grâce à un modèle qui vous récompense pour les utilisateurs gratuits ET payants.
Plezi One's free plan allows you to create forms, generate leads and analyze the performance of your site. A generous plan that allows you to lay the foundations of your digital marketing strategy and that has already attracted many users.
40%

commission per paying user
For each user who subscribes to our paid plan, you will receive 40% of their monthly payments for the first year, then 10% for the following years. With a high conversion rate from free to paid user, your will get rewarded twice!
Our program is open to all profiles who are passionate about digital and B2B marketing and who want to help other entrepreneurs achieve success, whether you are :
Affiliates who want to create a new source of income
Freelancers, bloggers, review sites, content creators
Marketing consultants and digital marketing experts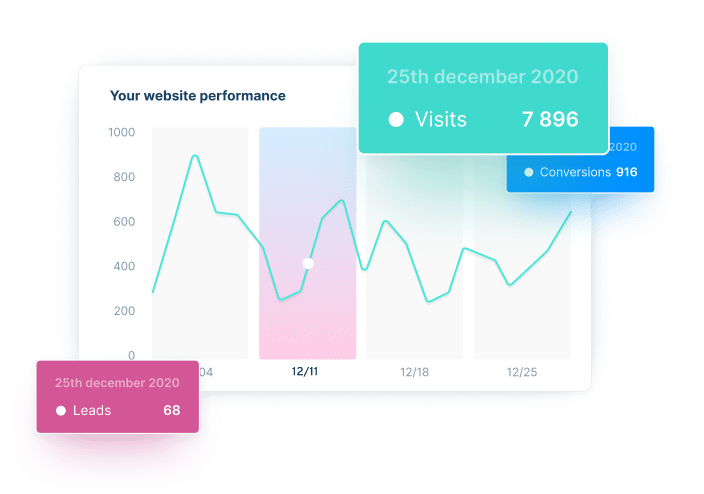 Why do affiliates choose to join our program?
Several dozen affiliates have already joined our program, for several reasons:
Two levels of commission, fixed for free users and recurring for paying users
High conversion rate from free to paid users
A complete welcome pack to help you understand and talk about Plezi One
Real-time performance reporting and 90-day cookie duration
Plezi One is an intuitive solution that allows small and medium-sized businesses to increase the number of leads generated on their site and understand the performance of their actions, without any technical skills required. Plezi One is :
A tool accessible to users new to marketing
1500 users worldwide
A complete solution to attract, convert and engage new prospects
A digital marketing toolbox: forms, emails, landing pages, reporting…
An European company and respectful of the RGPD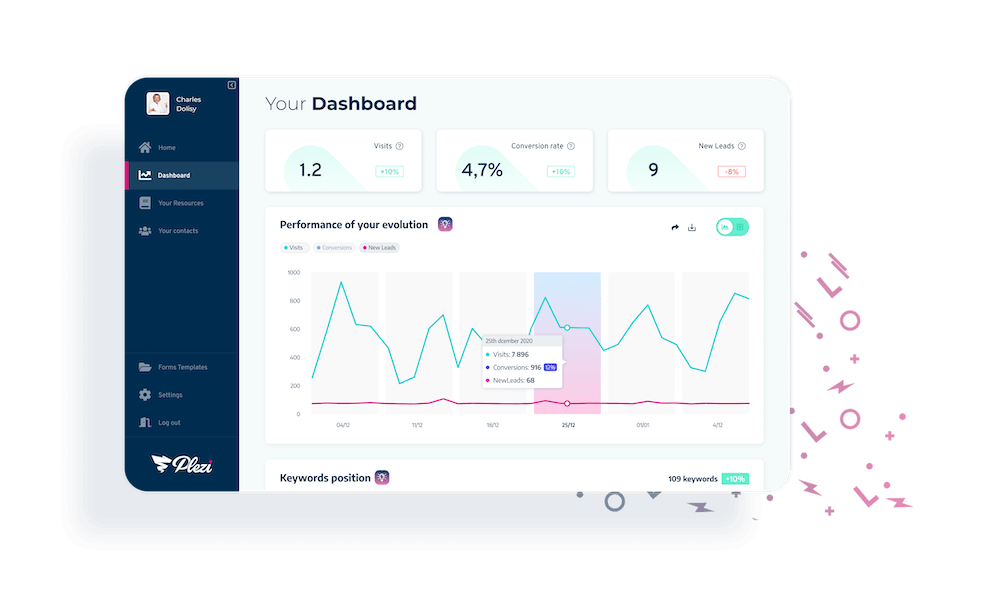 Our users generate on average 256% more leads with Plezi. They talk about it the best:
This is exactly what Plezi One is for – transform your site into a lead machine. No need to concentrate your efforts on outbound. No need to spend money on ads for new business.

MarketingWeek
Plezi is more than easy to use. The way the features are designed is a huge time and productivity saver, everything I need is there. Thanks to Plezi, I have dramatically increased my lead generation results.

Fanny Bourdon-Bart

MERAKY
Plezi One has chosen to focus on the data that is essential to understanding the performance of your site, rather than dwelling on confusing and dispensable metrics. It's a great way for a manager to get to grips with digital marketing!

Digital Journal
Plezi makes life easier on a daily basis, especially when you're alone in marketing. Every morning, my first instinct is to open my mailbox and Plezi to track my results.

Emilie Kerebel

TALENCO
Plezi One goes against the grain of overly complex (and often underutilised) solutions by offering a fluid experience for a tool that is at the heart of a company's marketing strategy.

London Loves Business
Congrats Plezi, a real answer to the challenges of startups and SMEs.

Maxime Marchand

MÃO BOA
This free and intuitive tool allows companies to boost the amount of prospects generated through their website and helps them understand their marketing performance. All this, without needing any technical skills!

Martech Series
Plezi is an intuitive and very user-friendly platform that makes it easy for our clients to access inbound marketing.

Michel Brebion

WINDOUND
Plezi One helps B2B marketers generate leads through automated forms and create conversion-focused content through focused SEO reports.

TL;DR Marketing
Join the program today
And receive 40% commission.
Our program is free and open to bloggers, content creators, video creators, freelancers, digital marketing professionals and more. You don't have to be an existing Plezi One customer to become an affiliate. But we'd love for you to try our all-in-one marketing platform! You can start with the free plan and grow from there.
Plezi One is the ideal solution for anyone who needs a complete B2B digital marketing solution. Our solution is suitable for many users, including online marketing professionals. (beginners to advanced), entrepreneurs, content creators, freelancers, startups and SMBs.
There is no limit to the amount you can earn! The more referrals your affiliate link converts, the more you earn.
We offer 90-day cookies for all our programs. For example, if a referral does not convert immediately, you can still earn a commission if they come back and upgrade to a paid plan within 90 days. Sales are awarded based on the last click made by the referred person.
After you register, you will receive a unique affiliate link. We use cookie tracking and your affiliate link to record clicks, new accounts and conversions. If you would like to receive a unique promo code, contact the affiliate team for details.
We pay out commissions during the last week of each month for verified conversions and sales from the previous month.