Webinars
Your online guide to understanding inbound marketing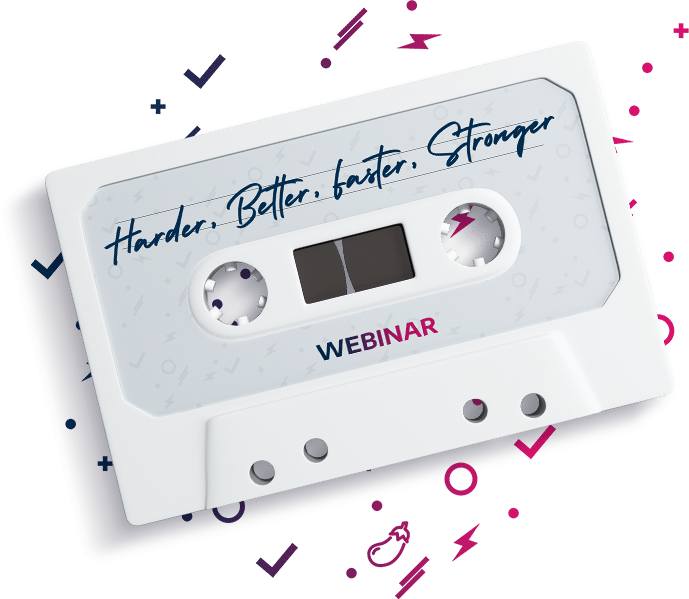 New Webinar: Digital First: B2B marketing for 2022
Look towards the future of digital marketing for 2022. Focus on how demand for relevance has changed and what marketers can do to use their marketing campaigns to be creative, analytical and trusted. Hosted with our new digital agency partner in Canada, Renderbloom, we will look at how you can create business yourself, by becoming a fully digital offering.
Webinar: How to save a week's worth of work with marketing automation
Concentrate your efforts on the essential and join up your marketing efforts in order to get real results. Find out practical ways you can save time on repetitive tasks so you can do the fun stuff – being creative and coming up with killer marketing strategies.
Webinar: Lead nurturing for B2B marketers: best practice to identify quality leads
Lot's of people talk about Lead Nurturing, but many people are not sure about what it entails. In this webinar, we give you a definition, some best practice and experience from our customers and also our how we put our lead nurturing strategy in place at Plezi, so you can get plenty of inspiration.
Webinar: Mastering Content Marketing to Enhance Your Site Engagement
Content marketing is one of the most cost-effective ways to boost engagement with your site. Yet, businesses often struggle to produce content that resonates with their audience. In partnership with Copy House, a leading UK content marketing agency specialising in technology marketing, we explore the good, the bad and the musts of content marketing to help your business accelerate its marketing efforts.
Webinar: How Lemonway tripled their inbound marketing leads
We are joined in this webinar by Lemonway, who guide us through how they set up their inbound content strategy and managed to increase their lead generation by three! Not only that, they increased their traffic by 50% and signed up 65% of their new clients from marketing. Learn first hand from Karine Coutinho, the VP of Marketing and Communications for Plezi, what steps they put in place to better identify and address their target market, get qualified leads and have a vision on the ROI from inbound marketing.
Webinar: The three pillars of SEO and content marketing
We are looking at the three pillars of SEO in partnership with SEMrush for this webinar. By helping you to understand the three main things to consider when adding content to your site, we will help you boost your SEO and your web presence. We'll be looking at the key ways search engines understand your website and content and give practical tips on how to improve your visibility and performance in Google. 
Webinar: Predict the buying cycle for sales and marketing
Whether your strategy to attract more leads is inbound or outbound, it is important for you to be able to effectively predict the sales forecast.
Do you have an overview of how your marketing actions and spend actually affect sales? Can you keep track of the effectiveness of engagement once a lead has been given to sales?
In partnership for this webinar, Plezi and Ebsta discuss two separate routes to predict your future revenue: inbound marketing and outbound sales.
Webinar: Plezi Unchained: Stop using every guru tactic and market your way out of it
Here we discuss different actions you can take to make sure your marketing is effective, from evergreen techniques to the latest hacks, what works and what doesn't. Practical advice for marketers who want to succeed through routine and best practice.