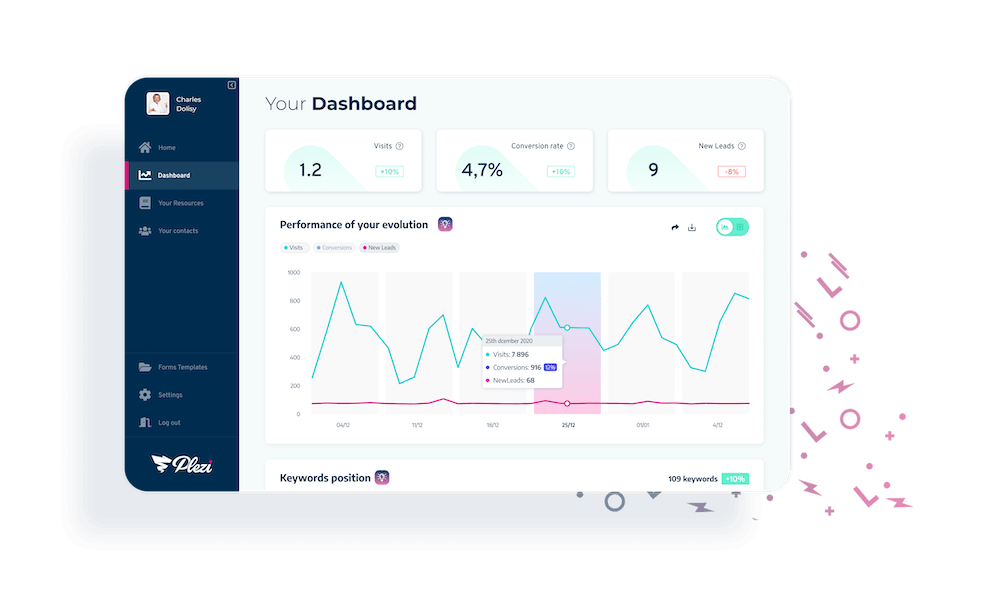 Plezi
One
Turn your website into a lead-generating machine, even if you are not an expert marketer
Generate your first customers through marketing with a simple, free tool designed for growing B2B companies.
Get my early access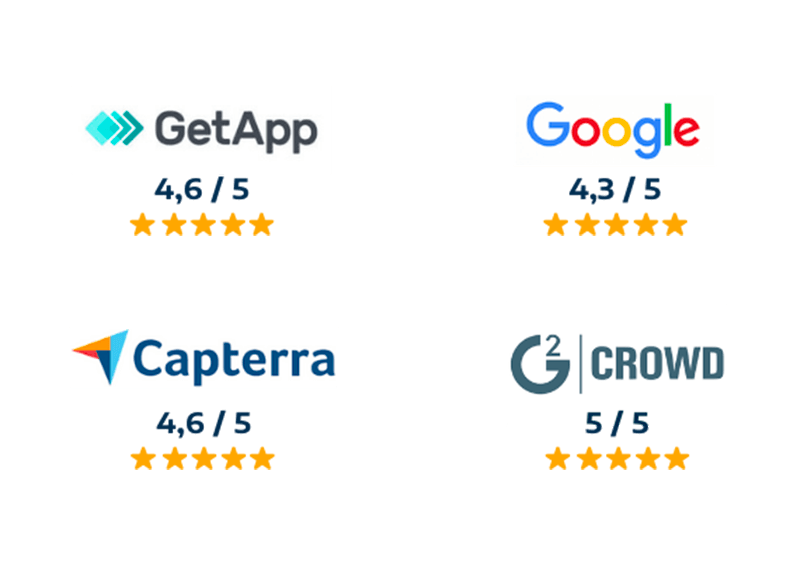 Generate leads

from your website
and use behavioral data to sell
Forget about basic form submission and "contacts". Plezi tells you where leads come from, what they do on your website, and when they return.
Create, publish, and automate forms in a few minutes
Track and understand your leads with analytics
Take advantage of your existing materials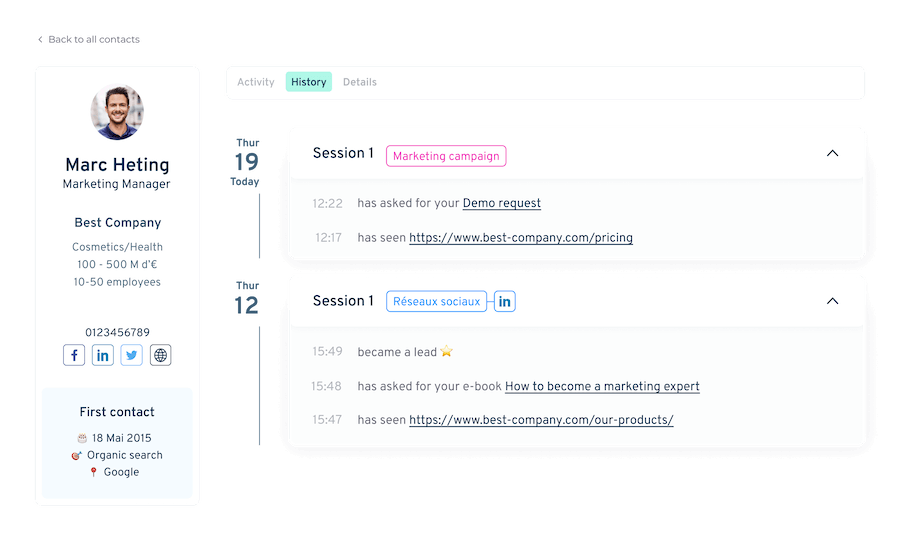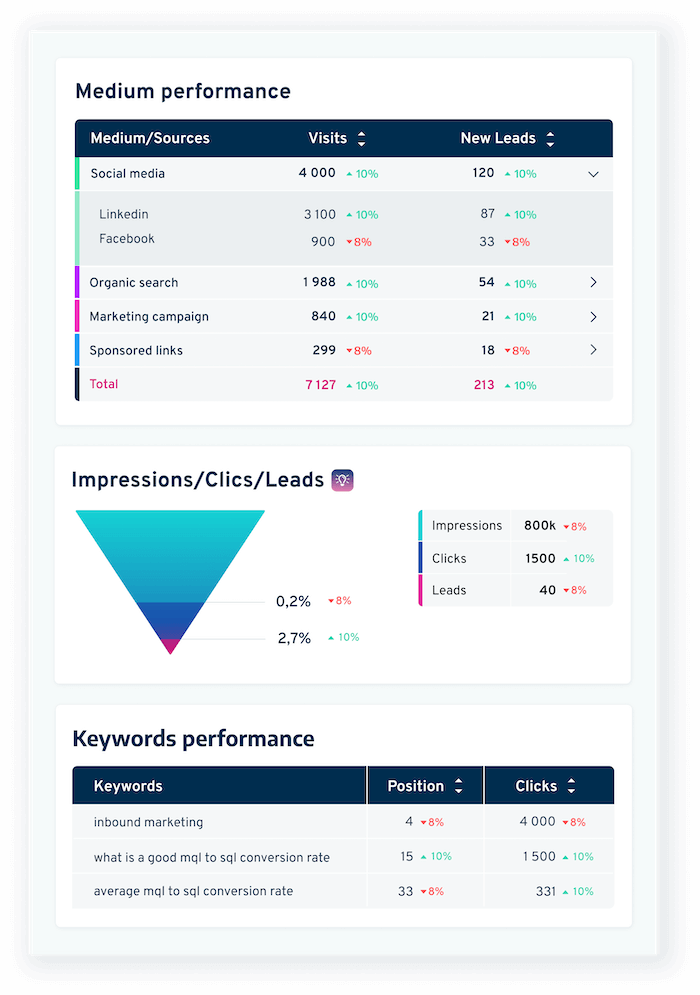 1 page report

to easily understand how you perform online
Get insights week after week on how you perform, with stats to prove it. No need for a dictionary: we keep everything simple.
Automatic dashboards

from traffic to leads
Top content &

SEO rankings

Applicable data that doesn't need translation
You don't need to spend more money.
Start with your website.
Manage your content
E-books, webinars, brochures: give them the audience they deserve. Upload, publish, and promote your content all from one place.
Never let a lead slip away
Get to know your people. Ask them exactly what you want and watch your conversion rates soar with our automated forms.
Make SEO work for you
Don't spend too much time trying to become an SEO expert. We get the data, and translate it into something you can use to get better.
Know your content. Know your people.
Get to know what makes your prospects tick. Their favourite content, where they found you, what they are looking for: you'll know your leads in no time.
…And we've only just started.
They talk about Plezi One
"This is exactly what Plezi One is for – transform your site into a lead machine. No need to concentrate your efforts on outbound. No need to spend money on ads for new business."

"Plezi One has chosen to focus on the data that is essential to understanding the performance of your site, rather than dwelling on confusing and dispensable metrics. It's a great way for a manager to get to grips with digital marketing!"

"Plezi One goes against the grain of overly complex (and often underutilised) solutions by offering a fluid experience for a tool that is at the heart of a company's marketing strategy."

"This free and intuitive tool allows companies to boost the amount of prospects generated through their website and helps them understand their marketing performance. All this, without needing any technical skills!"
You need your website to be on WordPress and have Google Search Console activated on it.
No. To ensure a rapidly evolving product, we value your time and will ask you for constant feedback. The more you contribute, the more rewards you'll get.
When subscribing to the beta, you'll be placed on the waiting list. We have limited seats and want you to get the maximum value from the product. Every week, we'll release new seats.
To get more leads, you need good content combined with forms to collect leads and you need to understand what is going on your website. Plezi brings both.
Plezi's focus is on the data that matters most for your business. Plezi enriches your leads and content with useful insights. Additionally, you'll be able to leverage your contents and contacts, create and automate your forms: your first step into "marketing automation".
Plezi already has a "Stark" and an "Iron" version: we are marketing automation game changers. However we see many B2B companies struggling with digital marketing and wanting to initiate a real marketing machine. This Plezi One version is for them.
Plezi is a startup created in 2015 located in London and Paris developing the future of marketing automation tools. Plezi has already changed the way B2B companies nurture leads with its smart campaigns, and now wants to help every company on its first step to the digital world with this freemium product.
40 employees all over the world
400 companies using our paying products