Do you want to optimize your marketing efforts? Do you want to leverage your content to generate leads and advance them through the conversion tunnel? Inbound marketing is a winning strategy for your company…under the condition that all its aspects are mastered. In this article, I will explain what inbound marketing software is and how it will enable you to optimize your strategy at every level.
01. Truly personalized content
Traditional approaches to marketing were more oriented towards the marketer. A generic message was sent to a wide audience in order to reach a maximum of potential buyers.
The Internet disrupted this classic pattern. Consumers are no longer in a passive position; on the contrary, they are in control for a large part of the purchasing cycle. They are more autonomous in the information-gathering phase, and they primarily need to be supported in their progress, rather than besieged by premature sales propositions.
This support is now indispensable and cannot be deployed on a large scale. Each buyer has a profile of specific expectations and reacts at their own rhythm. This is why inbound marketing relies on an increased personalization of your marketing efforts.
However, designing and publishing personalized content requires two prerequisites:
– Construct detailed and accessible buyers personas in practice
– Supply precise and up-to- date data on your leads
With its lead management and campaign scripting features, inbound marketing software will continually improve your understanding of your leads and will enable you to share with each of your contacts the content that they truly need.
02. Better traffic to your website
Inbound marketing software enables you to create content that will capture your target clients' interest. But creating great content is far from sufficient. You must also create the conditions for a match between this content and your future leads.
To generate more traffic to your website, you must optimize your content's publication on different channels. Nevertheless, managing these different channels is particularly time-consuming if done manually.
Your inbound marketing software offers multiple points of access to your website. This will better organize your content publication on social networks and your email campaigns.
03. Optimized conversions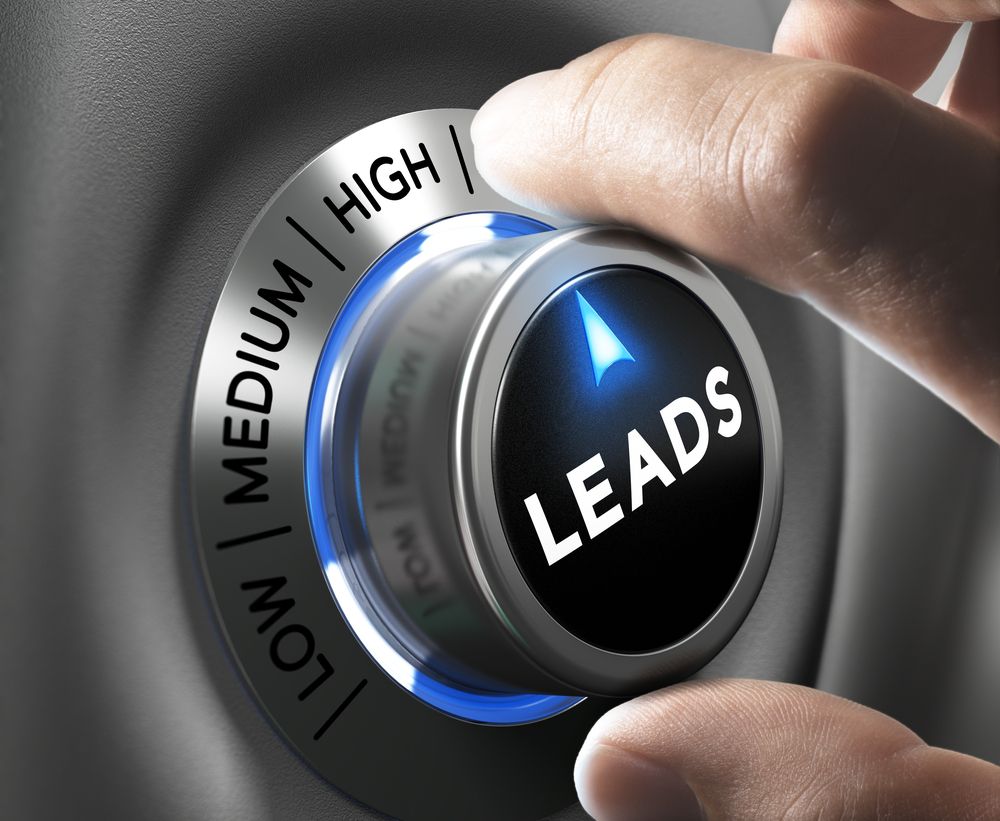 Marketing automation software's greatest strength is lead management. In fact, when you generate a certain number of leads, it becomes difficult to process them manually.
How can you identify the best leads and send them to your sales team under the best conditions ? What to do with leads that are certainly promising, but not yet ready to take action ?
With a marketing automation solution, you will be able to score your leads according to their profile and their behavior. Next, you can segment your audiences to offer each one what they need to advance in the conversion tunnel.
Leads with a high score in terms of your targeting criteria will be sent to sales. Those that don't represent an immediate opportunity will enter the lead nurturing phase. Those that present no appeal will be disqualified.
Therefore, at each stage of your tunnel, your inbound marketing software will optimize your conversions and you can ensure that no potential buyers are left out, short of a lack of resources to deal with them.
04. A clear understanding of ROI
You cannot improve that which you cannot measure. However, justifying the ROI of marketing efforts has always been a challenge for marketing managers. Traditionally, this was reflected in an over- usage of dashboards and control tools, which added even more tasks to already hectic days.
By automating your marketing efforts, you will have access to the reporting features of inbound software.
No more need to manually generate tables of figures, because the software will do it for you. At any moment, you can consult the performance of each of your efforts in real time.
Do you want a detailed view of the performance of your blog articles? Which one generates the most traffic? The most conversions? What were the returns on your latest email campaign? You will have constant access to all of this data, not to see the results of your efforts, but also to make the necessary resulting managerial decisions.
05. A complete and centralized toolkit
Inbound marketing offers new perspectives on the success of B2B companies. But in order to reach these lofty goals, you must optimize each step of your inbound marketing strategy:
– Produce relevant content for your personas and take into account each stage of their purchasing cycle
– Optimize content publishing with a multi-channel method
– Convert your visitors into leads
– Nurture your leads to maturity
– Analyze and constantly improve your conversion tunnel
Think for a moment about the range of tools required to increase your level of performance at each step:
– A content management system
– A social media optimization tool
– Tools to create and optimize landing pages and calls-to- action
– An email platform
– Analytics software
By adopting an inbound marketing software, you will have an all-in- one tool that integrates all of these features. You will consequently strengthen the efficiency of your marketing processes.
Are you still wondering if you should adopt inbound marketing software ? If you need to manage an increasing quantity of content for a significant number of leads, you will quickly surpass human limitations. You will miss potential clients due to an inability to efficiently process all your leads. With a marketing automation tool, you can use a single piece of software to manage your content, manage your leads, and continuously track your KPIs. Do you think you can do the same thing by moving from one tool to another ? Maybe, but you will lose time, energy, and efficiency. So, do you want to test the inbound marketing software that will make your life easier ? Contact us for a free demo of the Plezi software !
Learn to become an ace of content marketing. These 8 tips will help you create and distribute content that is noticeable.

lire l'article

What is the difference between inbound marketing and content marketing? Where does one begin? Where does the other stop? We deliver the answers.

lire l'article