Turn your prospects into clients, automatically
Speed up the sales cycle by educating your prospects in their buying decision through personalisation and automation. Discover how our marketing software helps you identify quality leads and gets them ready-to-buy
Get a demo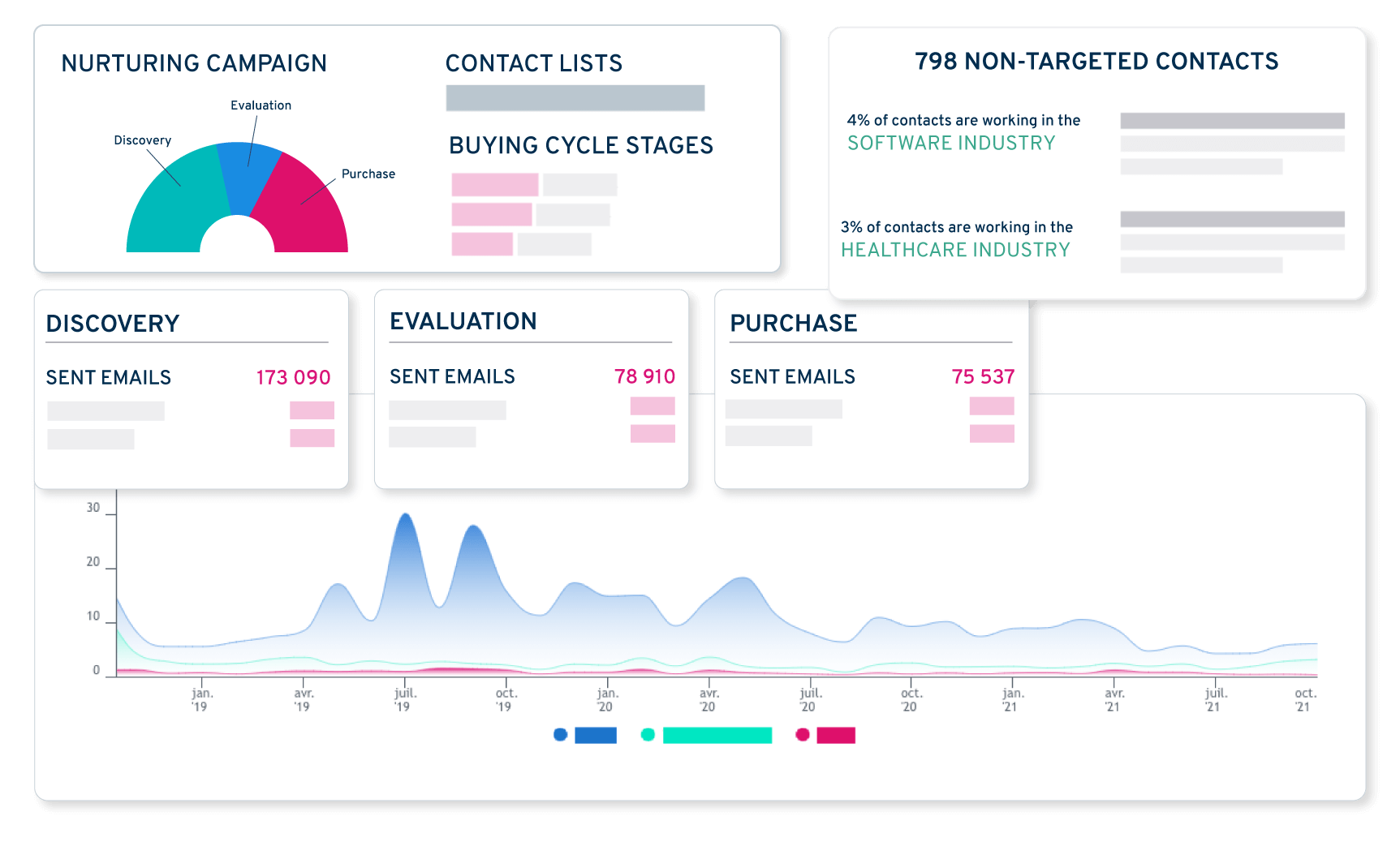 HUNDREDS OF COMPANIES AND MARKETING TEAMS TRUST US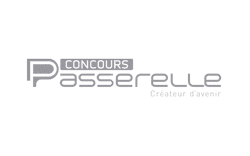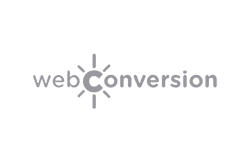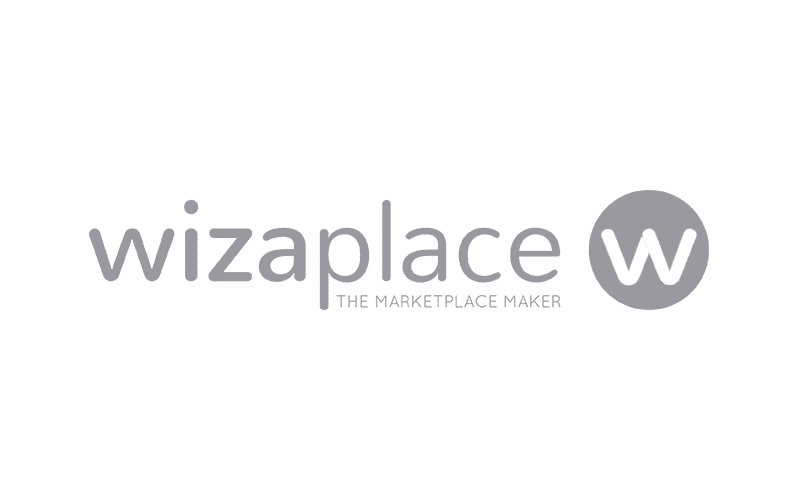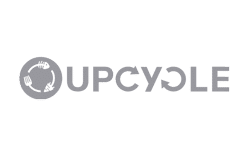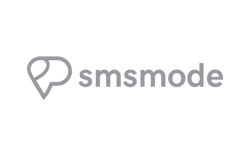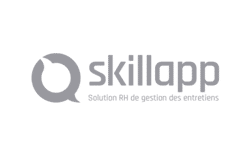 Are you missing out on 80% of your opportunities!
It's estimated that 4 out of 5 marketing leads never become clients, because they are not yet ready to buy.
How do you handle these leads? Spam them with loads of sales messages to get them to buy or move on and concentrate on others?
There is a better way to turn those hard-earned leads into customers!
🤔 No one buys something on a whim in B2B
Make your leads aware of the problem you can solve and how efficiently you can do it. To do this, you need to create a long term relationship.
Without a lead nurturing strategy, you:
Lose potential clients
Give unqualified leads to sales
Generate less revenue: purchases from nurtured leads are 47% higher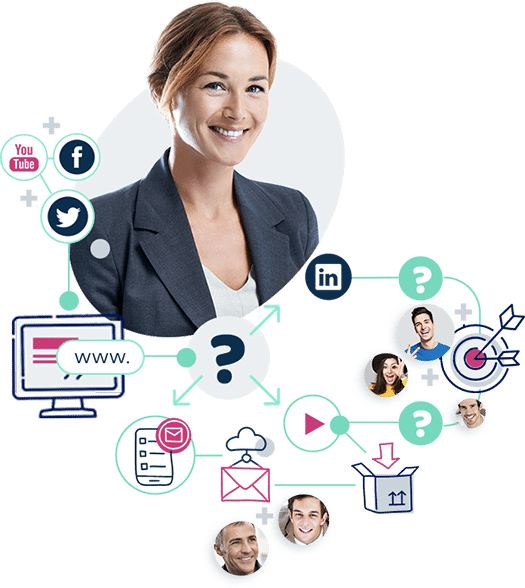 ❌ Marketing workflows don't work
Each decision-maker has their own expectations and constraints. No single workflow will be able to address each of these.
You can try to create workflows for each profile, but it quickly becomes problematic:
Workflows take time and can quickly become out-of-date
You cannot know how effective they are for all possible behaviours
Personalize your messages to engage your prospects and do it in a truly automated way
Plezi's unique feature: the smart campaign.
Personalize and guide your prospects to sale by sending the right content at the right moment.
📰 Centralise your marketing content
For each sales and marketing content, tag the target market and the stage of the buying cycle. Plezi will decide who to send it to.
Don't have a lot of content? Plezi can guide you on what content your prospects want to inspire your strategy.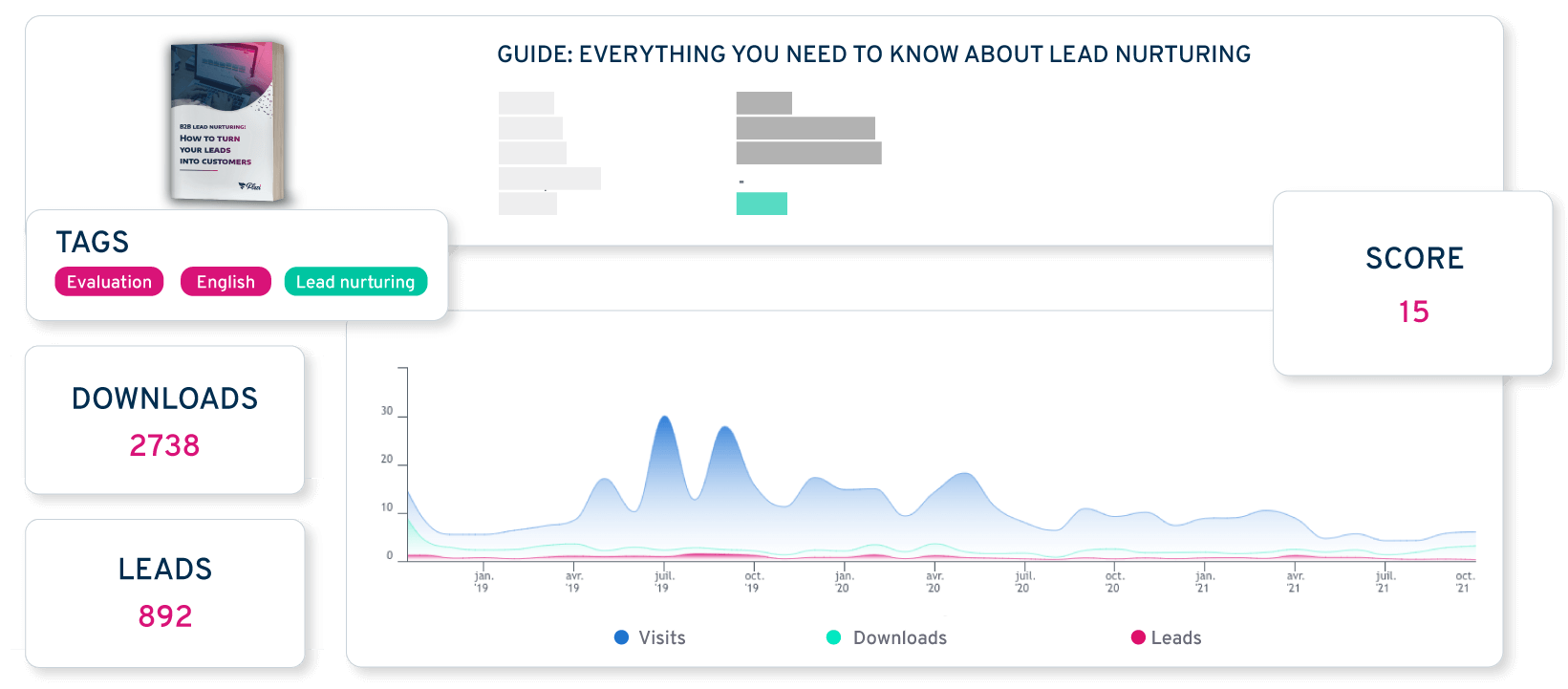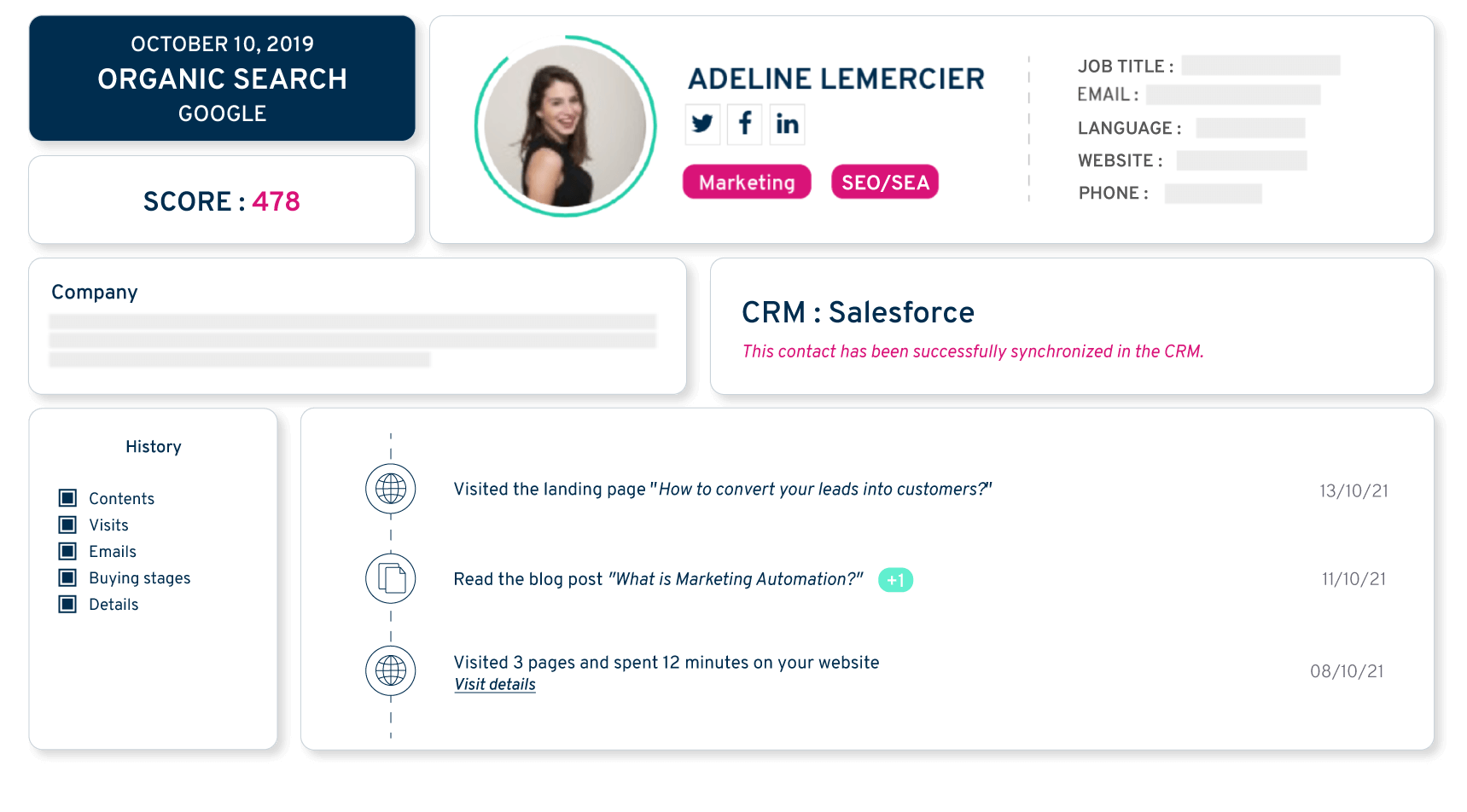 ⏰ Speed up your prospects decision making
See how leads behave on your site and engage with your content to understand their interest.
Use our smart forms to best identify quality leads
Push them through the sales cycle with our lead scoring
🤝 Transfer qualified leads to sales
Reduce the time it takes to turn your contacts into opportunities and improve the quality of leads sent to your sales team.
Automatically alert your sales team when there is someone who is ready-to-buy or needs to be contacted.
Always keep an eye on your conversion rates: from visitor to customer - you will know what is generating business.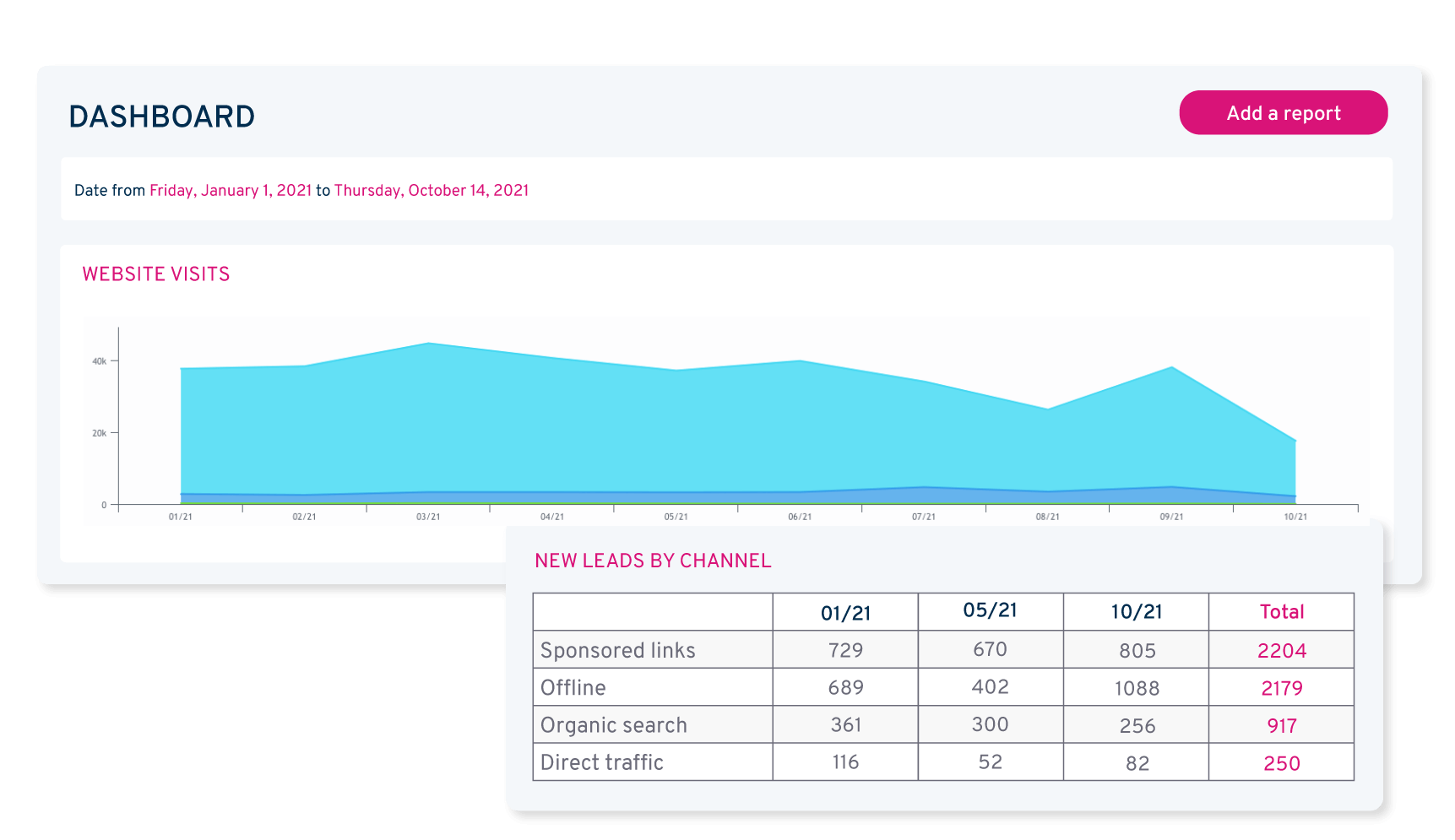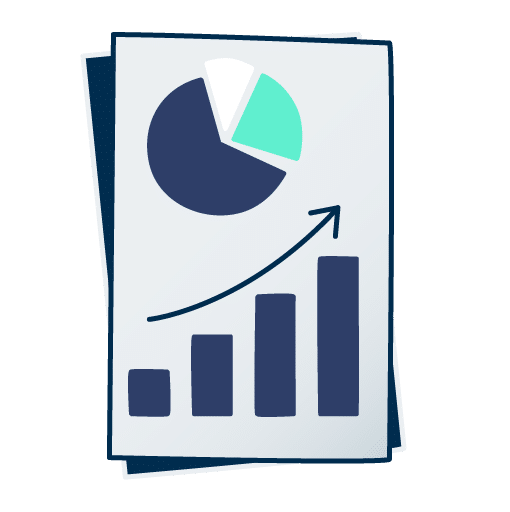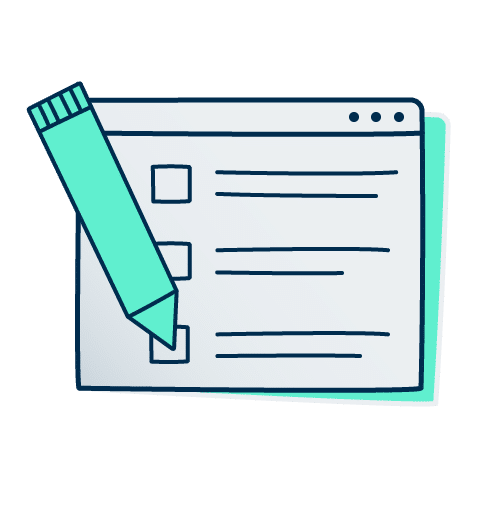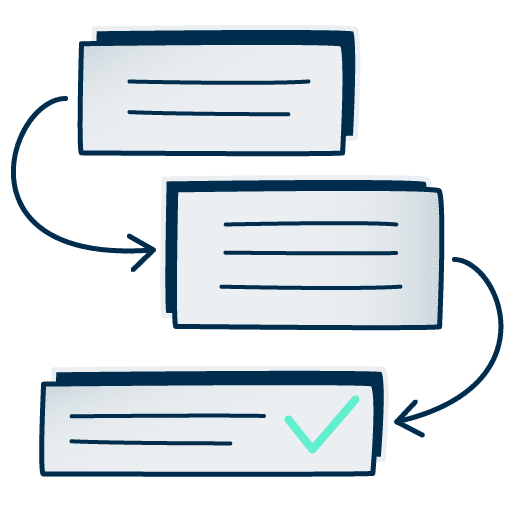 Our customers generate an average of +
256%

  leads with Plezi.
"Nurturing can seem like a real headache at first. But the promise of the Smart Campaign is truly fulfilled. 60% of our leads come from marketing and are more likely to become customers."

Patricia Thielois

Digora
"It's simple: since we started using Plezi, our results have exploded. The software and the teams have completely exceeded our expectations in terms of leads generated!"

Karine Coutinho

Lemonway
"With Smart Campaign, we know that Plezi will send each of our prospects or customers content appropriate to their phase of the buying tunnel. This generates MQLs for us much faster than workflows, for sure."

Mathilde Ginisty

Budgetbox
Find out what Plezi can do for you
Fast implementation and results
A reactive support that will answer you in less than 5 minutes
A human support and a custom onboarding for all our customers
A solution that integrates easily with your other professional tools
A European player that guarantees that your data will be hosted in France and in full compliance with the RGPD
Find out why over 400 companies have chosen Plezi to generate leads and revenue by requesting a personalized demo of our platform.
Go deeper with our resources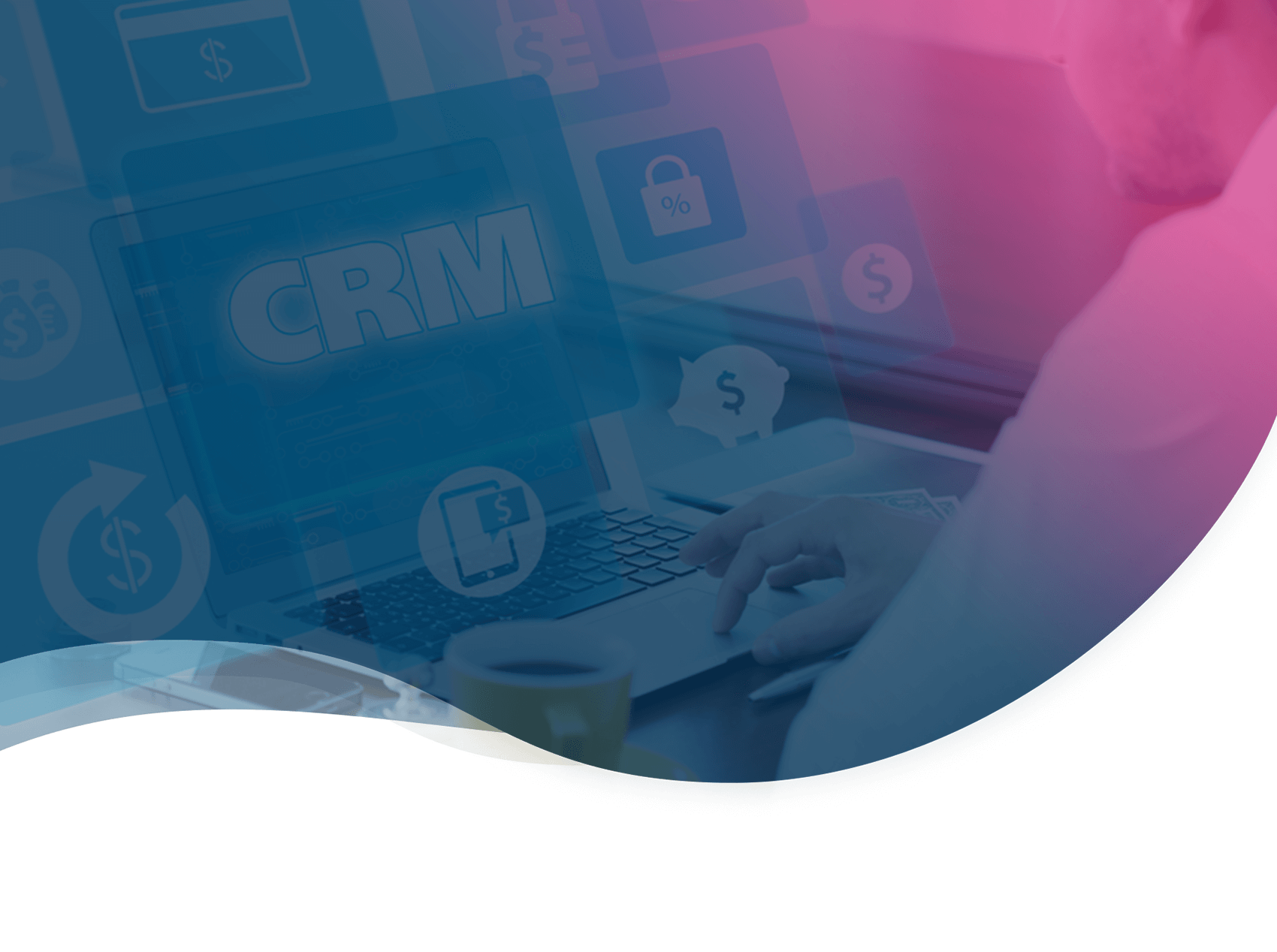 GUIDE
The definitive guide to lead nurturing in B2B. How to convert your meads into customers