For the end of the year, we're offering you a plan B to smash your marketing targets!
Until the end of January 2021, become a Plezi customer and get a free digital conference day on Saloon.
For 2021, be where your prospects are – online.
We know we can no longer rely on face to face meetings, events and physical meetings to drum up business. So at Plezi, we suggest you make the best of both worlds – digital marketing and events.
Continue to generate new business with a real digital strategy: automated email campaigns, content strategy, newsletters…. but you can also create an online event managed by Saloon!
Become a Plezi customer* and we'll throw in a digital event from Saloon.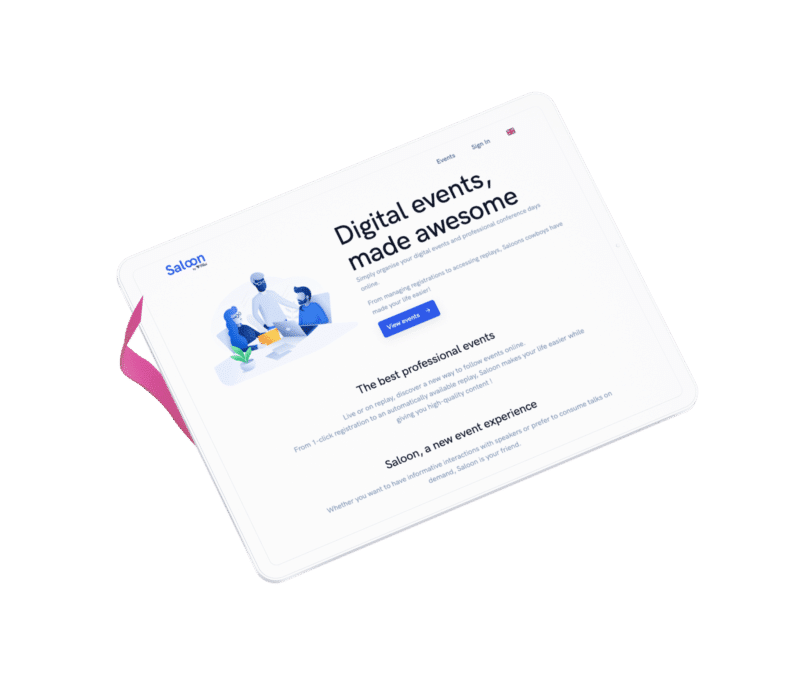 Plezi is a B2B marketing automation software which aides you at every step of your marketing strategy: from traffic generation to lead conversion creating new business opportunities.
256% more leads generated
70% more traffic
97% satisfied users
Support for up to two months to set up the tool

Saloon is a platform to organise events online. From program creation and speaker management to event statistics: everything is managed entirely by Saloon. But it also has … 
 44% participation rate
+ 15000 professionals have already signed up
+ 300 B2B talks organised
+ 35000 registrations
How to take advantage of this offer?

And then?

*Offer is valid until 31/01/2021. Purchase a Plezi Iron offer, get a free event on Saloon (1 day's worth at £1,000 excl tax).