Plezi
One
Connect with your future B2B customers
right now
The perfect toolkit to launch and develop your inbound marketing strategy: acquire, convert and engage your leads.
Sign up for free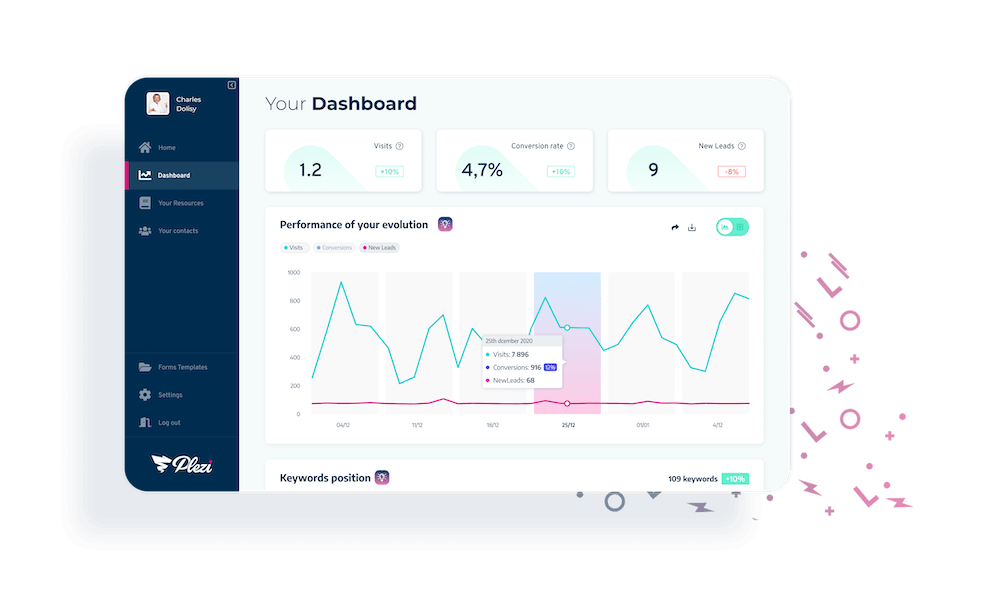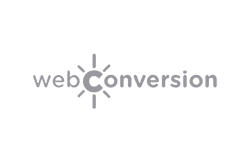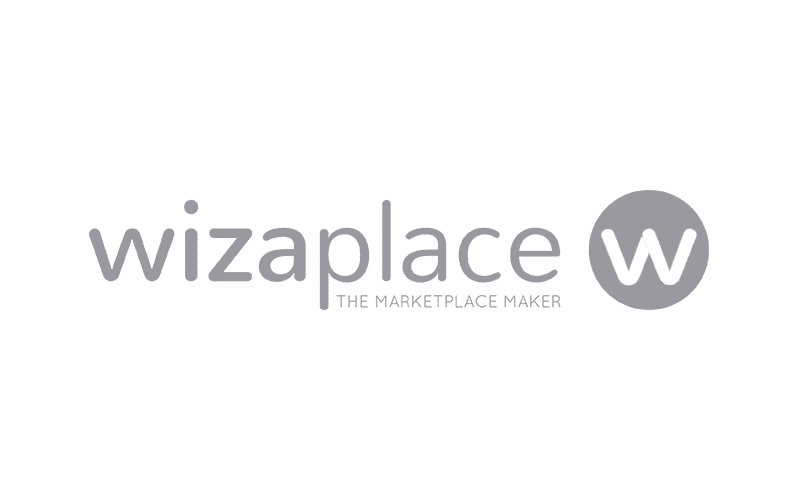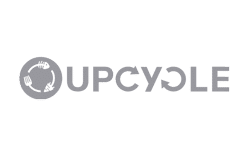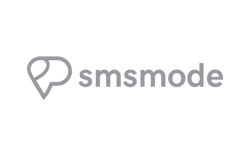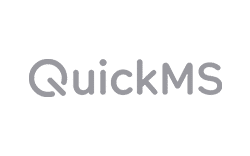 Centralize, measure and optimize all your digital marketing efforts today to send qualified leads to your sales team tomorrow. 
Plezi One is the perfect toolkit to push your leads through the marketing funnel 👇
Sign up for free
Step 1:
attract new visitors
Grow your traffic by making more informed decisions:
SEO rankings to identify your best performing content and find new keywords opportunities
Dashboards to understand what channel converts traffic into leads
Channel analytics to measure which performs best
How? Analyze your B2B marketing campaigns' performance through powerful anonymous statistics brought by our first party cookie tracking system. No cookie wall required.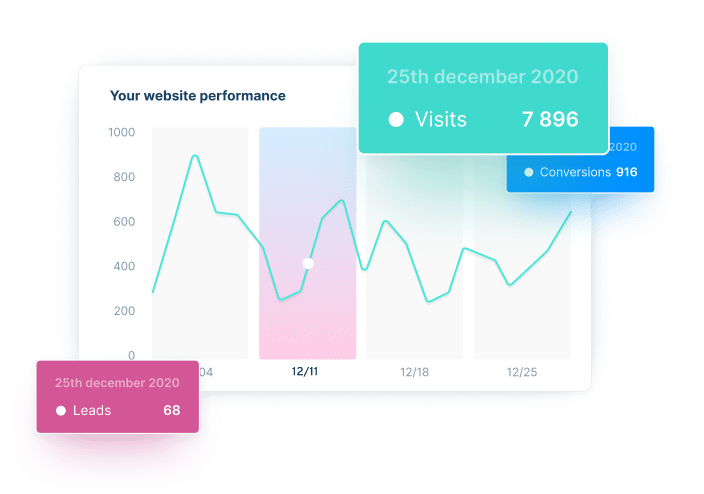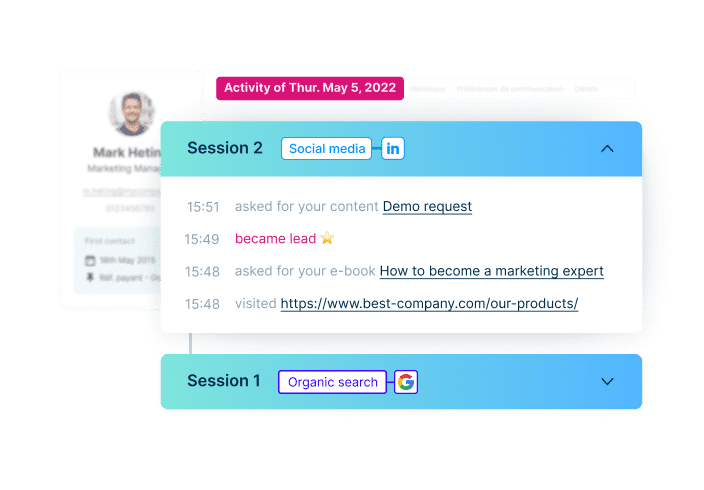 Step 2:
convert more leads
Increase your Qualified B2B Leads by 100%
Create and publish forms in a few minutes with templates
Customize your "thank you messages" to keep your contacts engaged
Convert your visitors at every stage of the buying cycle.
Step 3:
increase your sales
Engage with your leads and turn them into new customers:
Lead profiles with demographic and behavioral data to understand their business potential
Powerful no-code email editor to send responsive campaigns that convert your qualified leads into business opportunities
Collaborative features to share information

on every leads between sales and marketing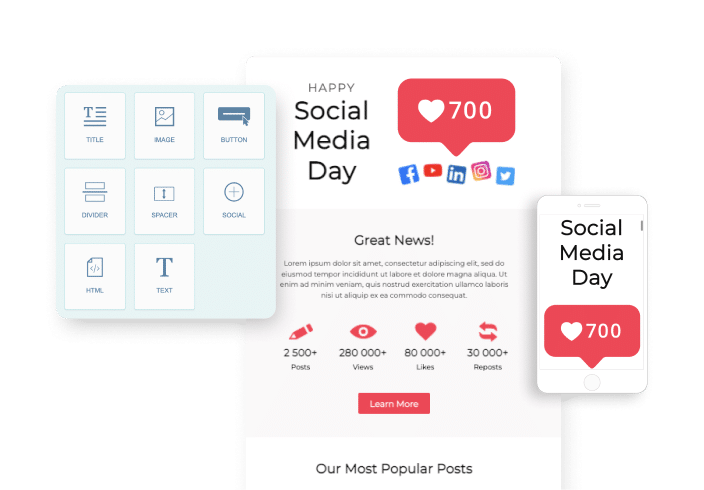 Launch your
inbound marketing

strategy
Inbound and content marketing strategies are effective and their ROi is measurable, launch them without having to invest in an expensive tool now and start generating revenue:
Freemium tool: start for free (no credit card) and upgrade when you're ready
Monthly digital marketing report in your inbox (to transfer to your boss -or not)
Sign up for free

Minimal Setup,
Stellar Results
Get started in 2 minutes. Copy paste our script to your website or use our WordPress Plugin and you're ready to grow. You are one-click away from all these wonderful features: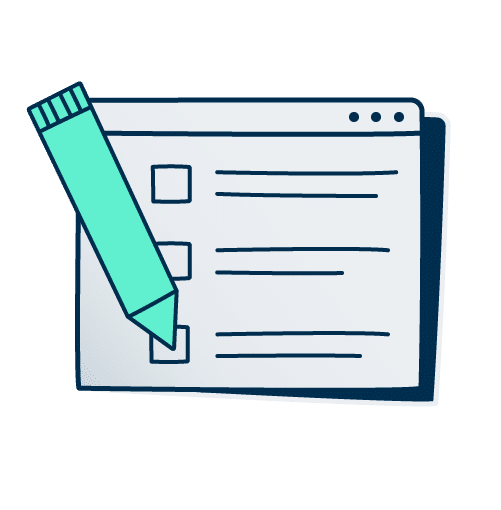 Beautiful Lead Capture Forms
Chose from many pre-made form templates proven to convert and customize them to your liking.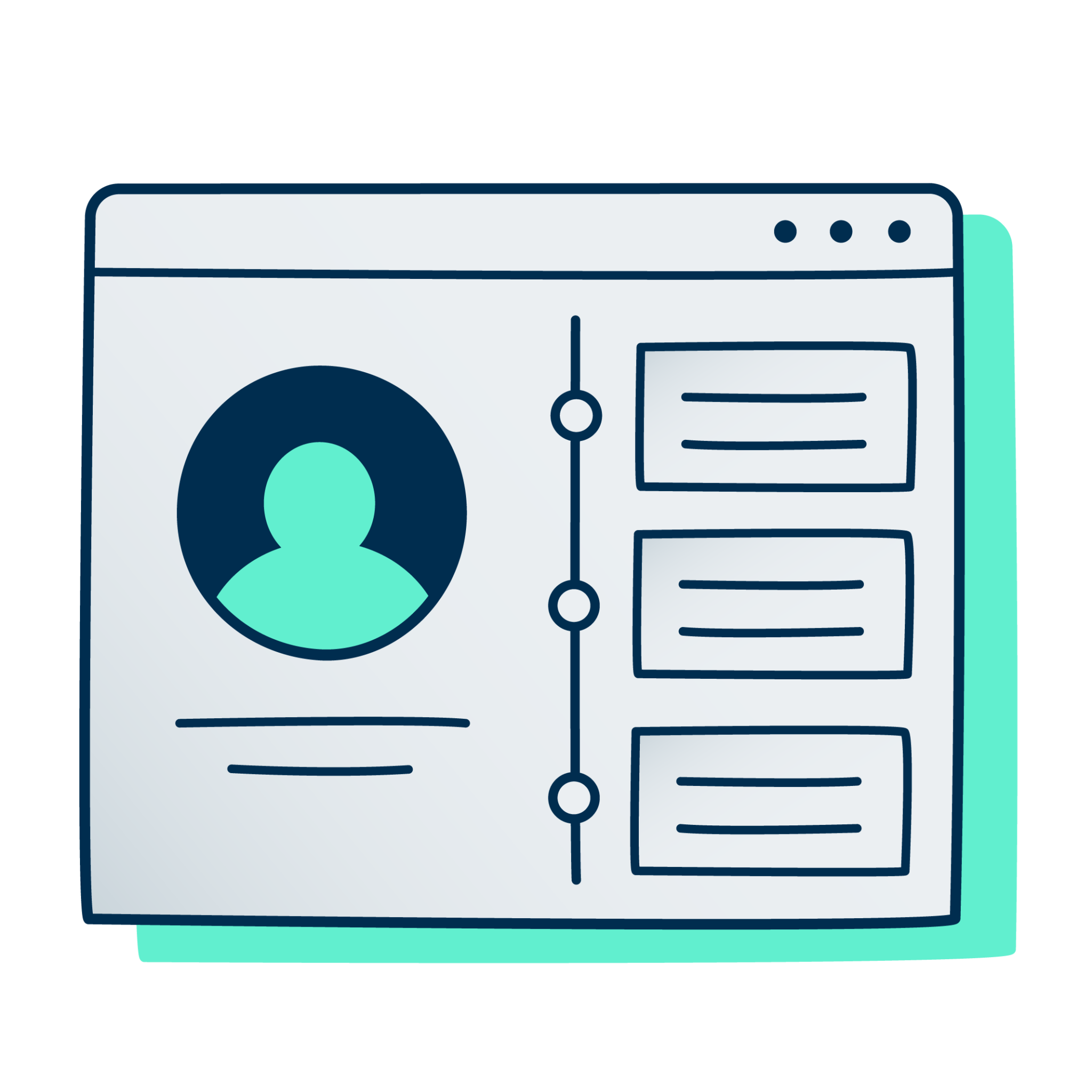 Lead profile
Transfer qualified leads to your sales team with detailed contact information such as website pages visited or content downloaded.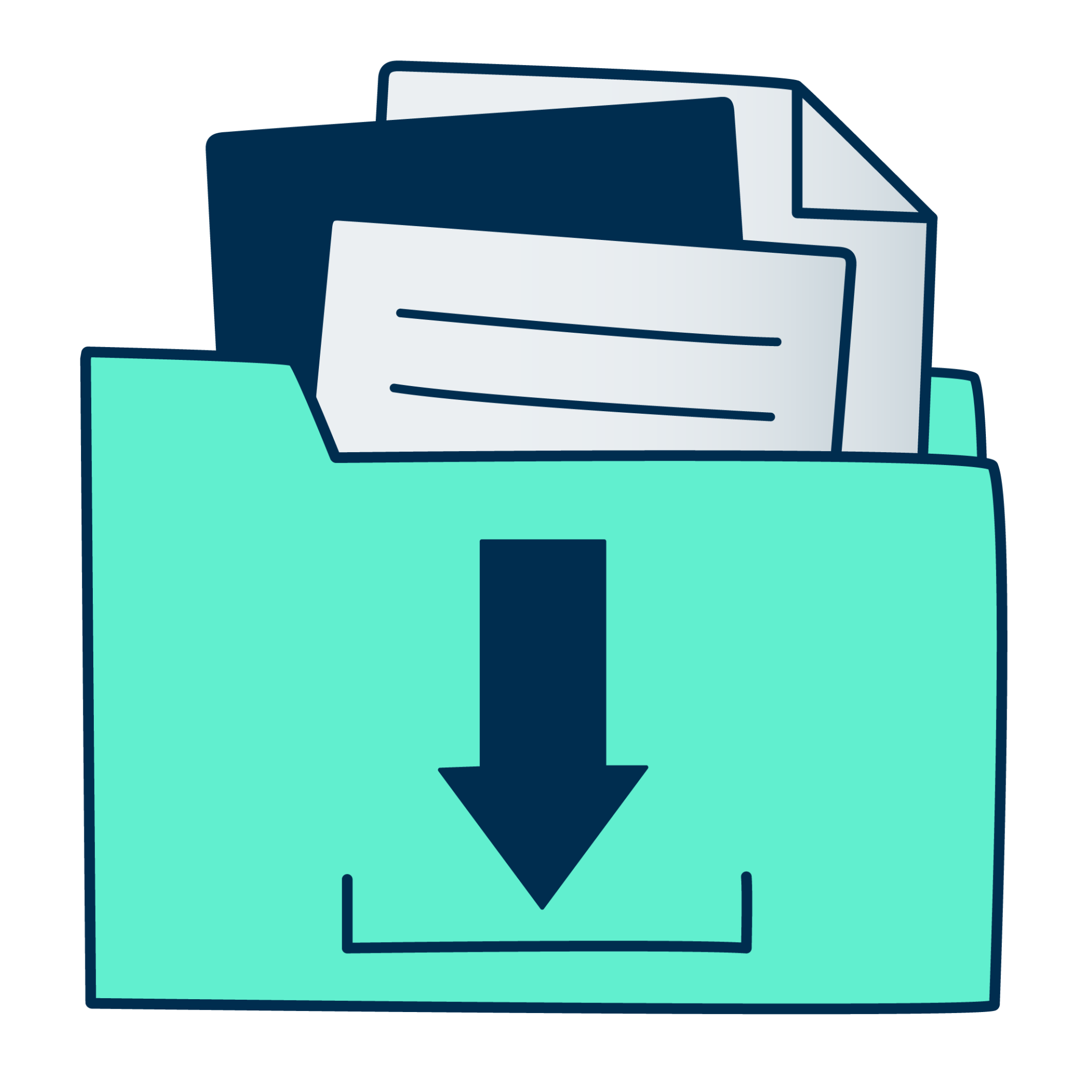 Resource management
Centralize your content, create lead magnets easily and measure their performance.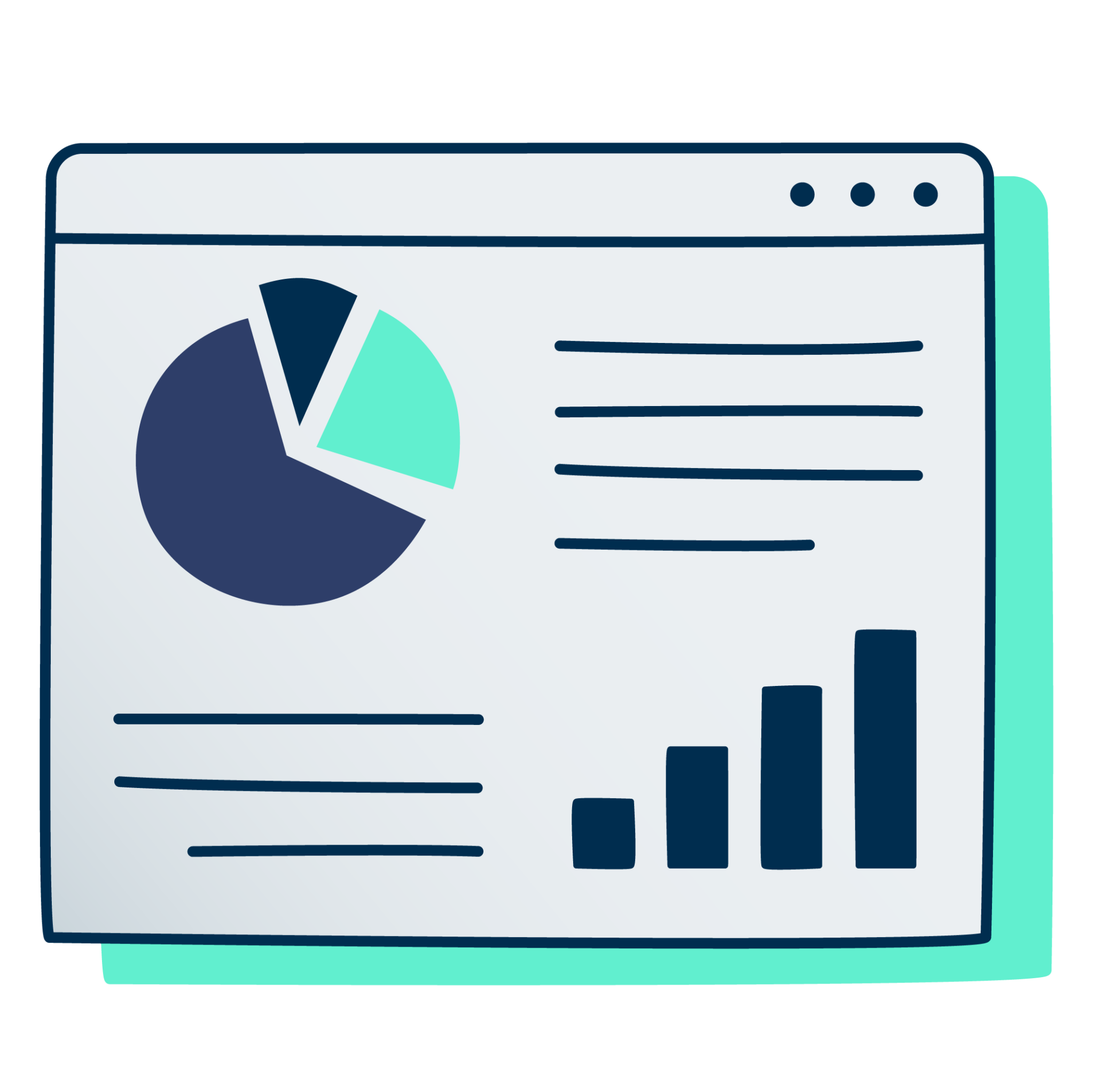 Analytics and Insights
Get the stats that matter. Compare channel performance and learn which content converts the best to level up your game.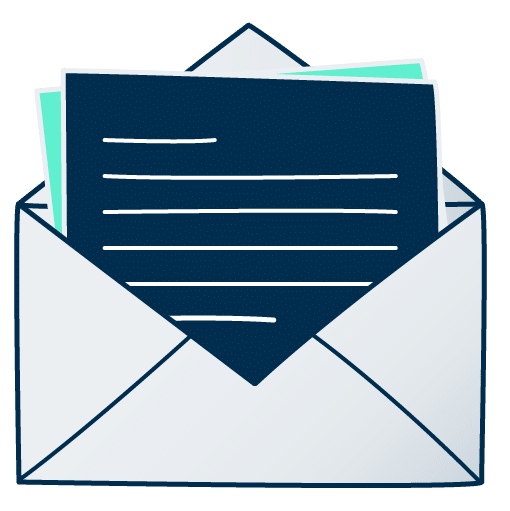 Email editor
Push your contacts in their sales cycle by sending them sexy emails with high deliverability.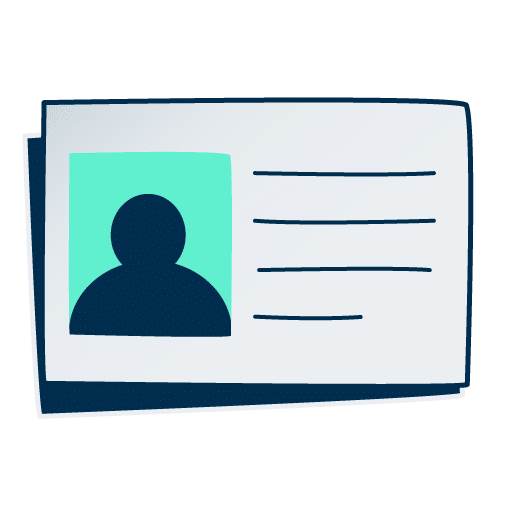 Contact management
Import, segment and qualify your contacts to create high-converting and personnalised marketing campaigns.
Find out why over 1,000 B2B companies trust Plezi to help them grow.
This is exactly what Plezi One is for – transform your site into a lead machine. No need to concentrate your efforts on outbound. No need to spend money on ads for new business.

MarketingWeek
Plezi is more than easy to use. The way the features are designed is a huge time and productivity saver, everything I need is there. Thanks to Plezi, I have dramatically increased my lead generation results.

Fanny Bourdon-Bart

MERAKY
Plezi One has chosen to focus on the data that is essential to understanding the performance of your site, rather than dwelling on confusing and dispensable metrics. It's a great way for a manager to get to grips with digital marketing!

Digital Journal
Plezi makes life easier on a daily basis, especially when you're alone in marketing. Every morning, my first instinct is to open my mailbox and Plezi to track my results.

Emilie Kerebel

TALENCO
Plezi One goes against the grain of overly complex (and often underutilised) solutions by offering a fluid experience for a tool that is at the heart of a company's marketing strategy.

London Loves Business
Congrats Plezi, a real answer to the challenges of startups and SMEs.

Maxime Marchand

MÃO BOA
This free and intuitive tool allows companies to boost the amount of prospects generated through their website and helps them understand their marketing performance. All this, without needing any technical skills!

Martech Series
Plezi is an intuitive and very user-friendly platform that makes it easy for our clients to access inbound marketing.

Michel Brebion

WINDOUND
Plezi One helps B2B marketers generate leads through automated forms and create conversion-focused content through focused SEO reports.

TL;DR Marketing
To start generating more leads.
Unlimited forms
Unlimited resource creation
Unlimited contacts
Unlimited users
Resource report
Website report
Google Search Console report
To go further in marketing automation.
€39
per month. Try One for 14 days free.
All free plan features
Contact import
Contact segmentation
Email campaigns
1 custom sender domain
No. Plezi One will always have a free version. As we develop the tool, some paid features will be added, but you will still be able to create your favorite forms and dashboards for free. We already have a premium version including automated emailing campaigns for $39.
Plezi One is aimed at small businesses, agencies or freelancers working in B2B and wishing to make a first step (and a first deal!) in digital marketing.
You must have a B2B website and have Google Search Console enabled on it. If you use WordPress, even better! You'll be able to use our WordPress plugin to facilitate form integration and site analysis.
To get more leads, you need good content combined with forms to collect leads and you need to understand what is going on your website. Plezi brings both.
Plezi's focus is on the data that matters most for your business. Plezi enriches your leads and content with useful insights. Additionally, you'll be able to leverage your contents and contacts, create and automate your forms: your first step into "marketing automation".
Plezi already has a "Stark" and an "Iron" version: we are marketing automation game changers. However we see many B2B companies struggling with digital marketing and wanting to initiate a real marketing machine. This Plezi One version is for them.
Plezi is a startup created in 2015 located in London and Paris developing the future of marketing automation tools. Plezi has already changed the way B2B companies nurture leads with its smart campaigns, and now wants to help every company on its first step to the digital world with this freemium product.
40 employees all over the world
1000 companies using Plezi