Increase your efficiency with the Marketing Automation tool for busy B2B marketers
Automate your marketing in a few clicks with Plezi, the marketing automation tool designed for busy and less tech-savvy marketers.
✅   Attract more traffic by delivering your content efficiently.
✅   Generate qualified leads by doubling your conversion rates with landing pages and smart forms.
✅   Convert your leads into customers and accelerate their buying cycle by sending the right content at the right time.
✅    Save valuable time by automating many marketing tasks so you can focus on the essentials.
👉   Find out why over 400 companies have chosen Plezi to generate leads and revenue by requesting a personalized demo of our platform.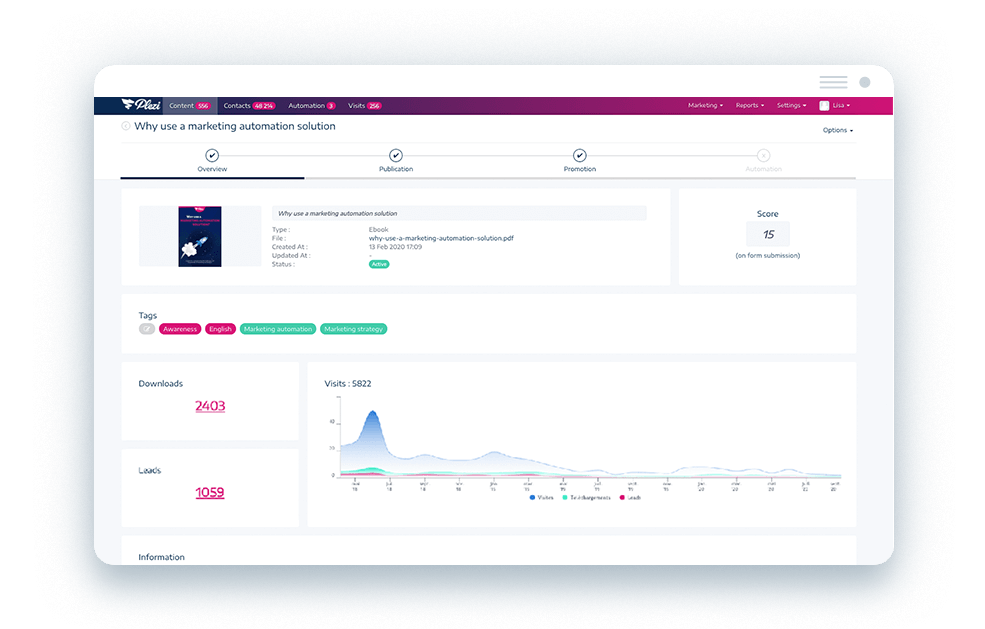 Automating your marketing has never been easier.
Marketing professionals spend an average of 16 hours a week on repetitive tasks. With Plezi, gain productivity by automating your lead management, email campaigns, reporting and many other tasks.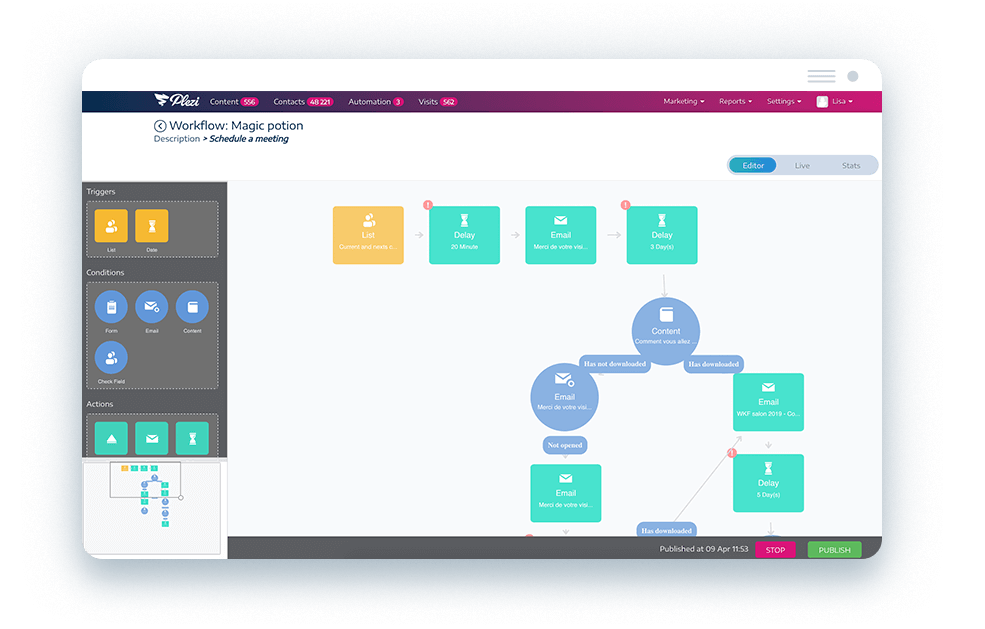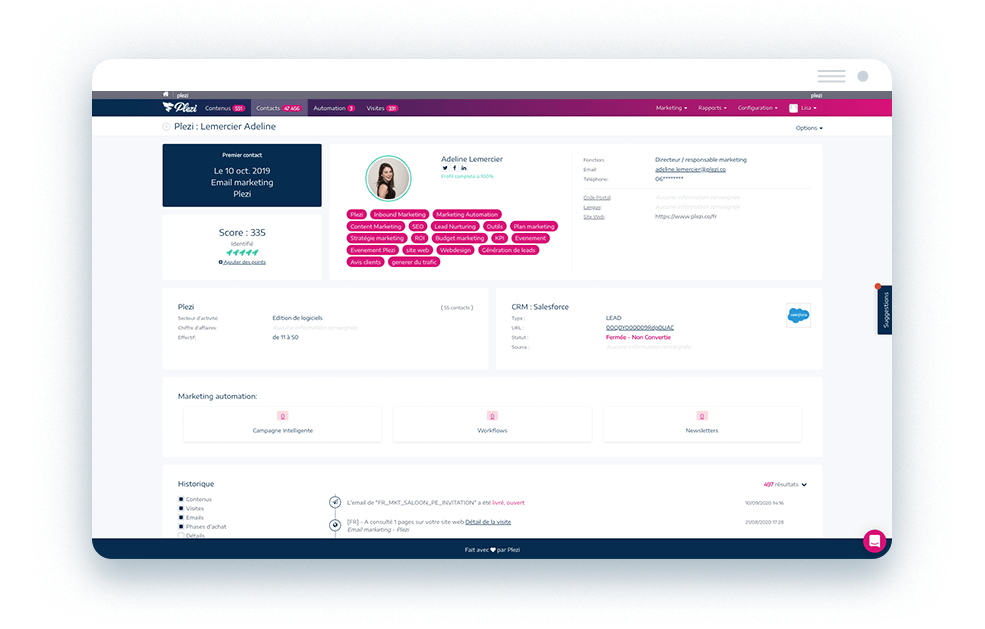 🤝 Turn your contacts into customers

80% of your leads will never become customers if you don't take the time to educate them. With Plezi, automatically engage all your prospects until they swear by you.
🎨 Optimize your campaigns
No one likes to receive mass emails. Target your contacts according to their interests and their buying phase to send them the right content at the right time in a personalized way.
Get a demo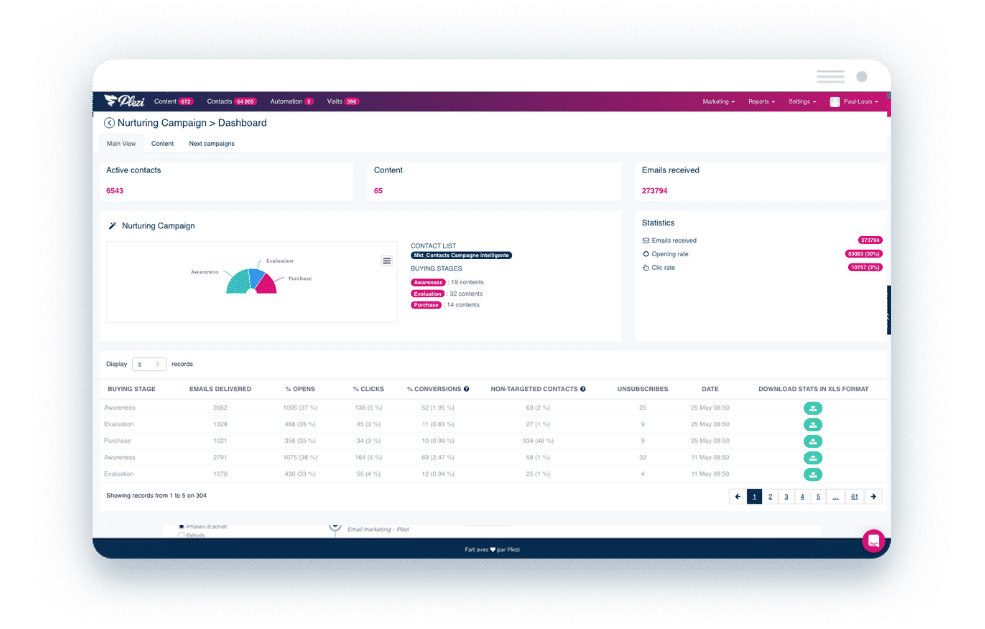 Discover a complete marketing automation solution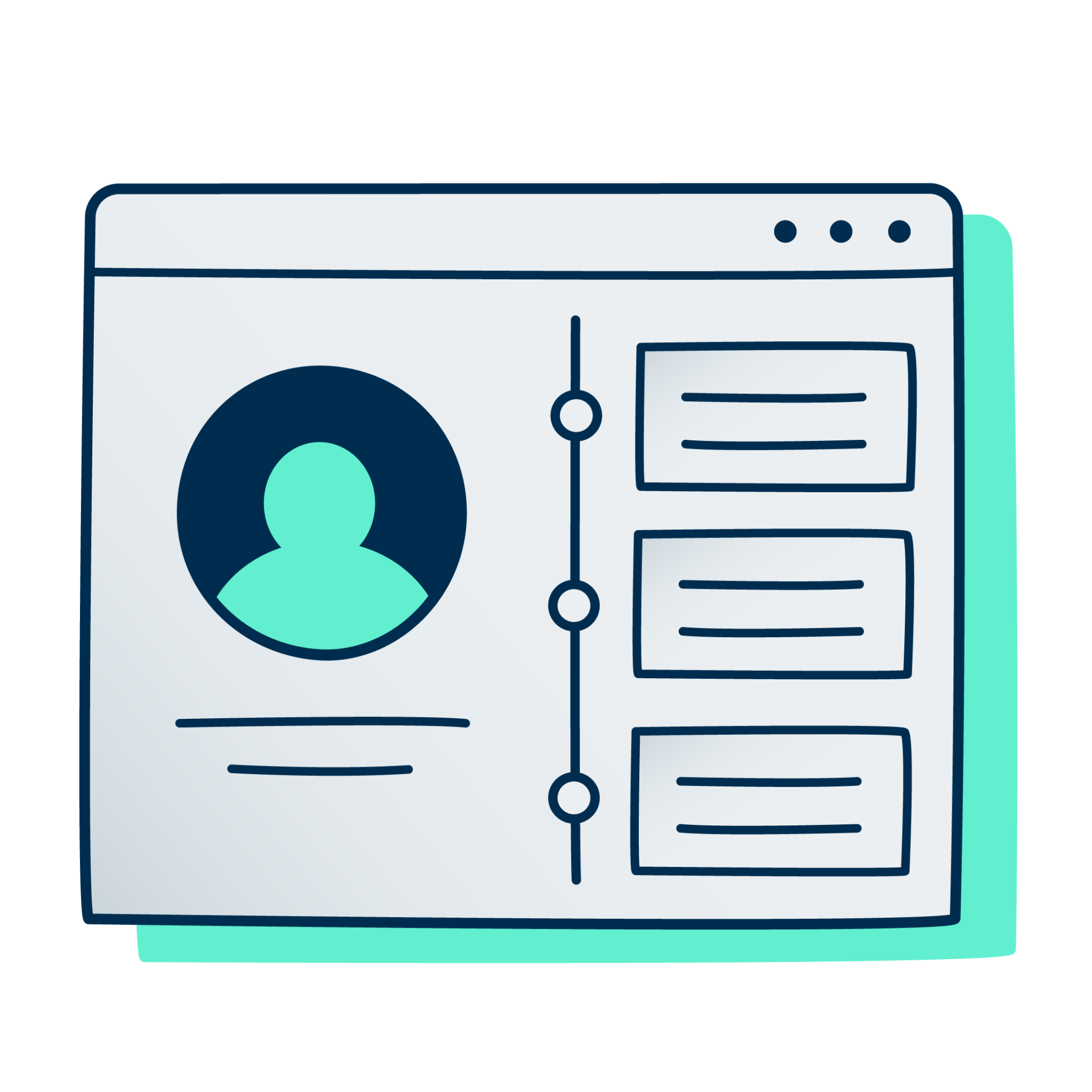 LEAD SCORING
Qualify your contacts according to their interactions with your content and your site.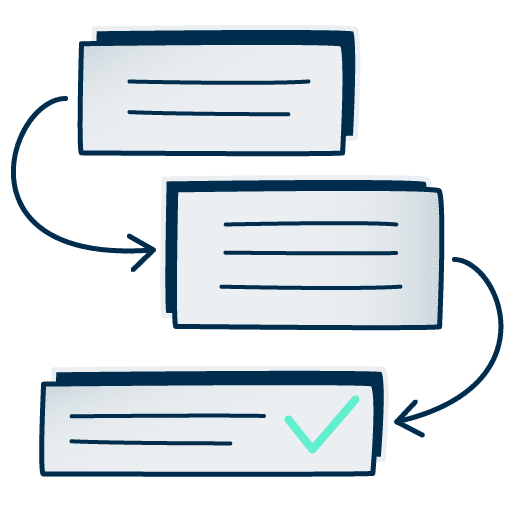 WORKFLOWS
Create automated journeys with a visual scenario editor.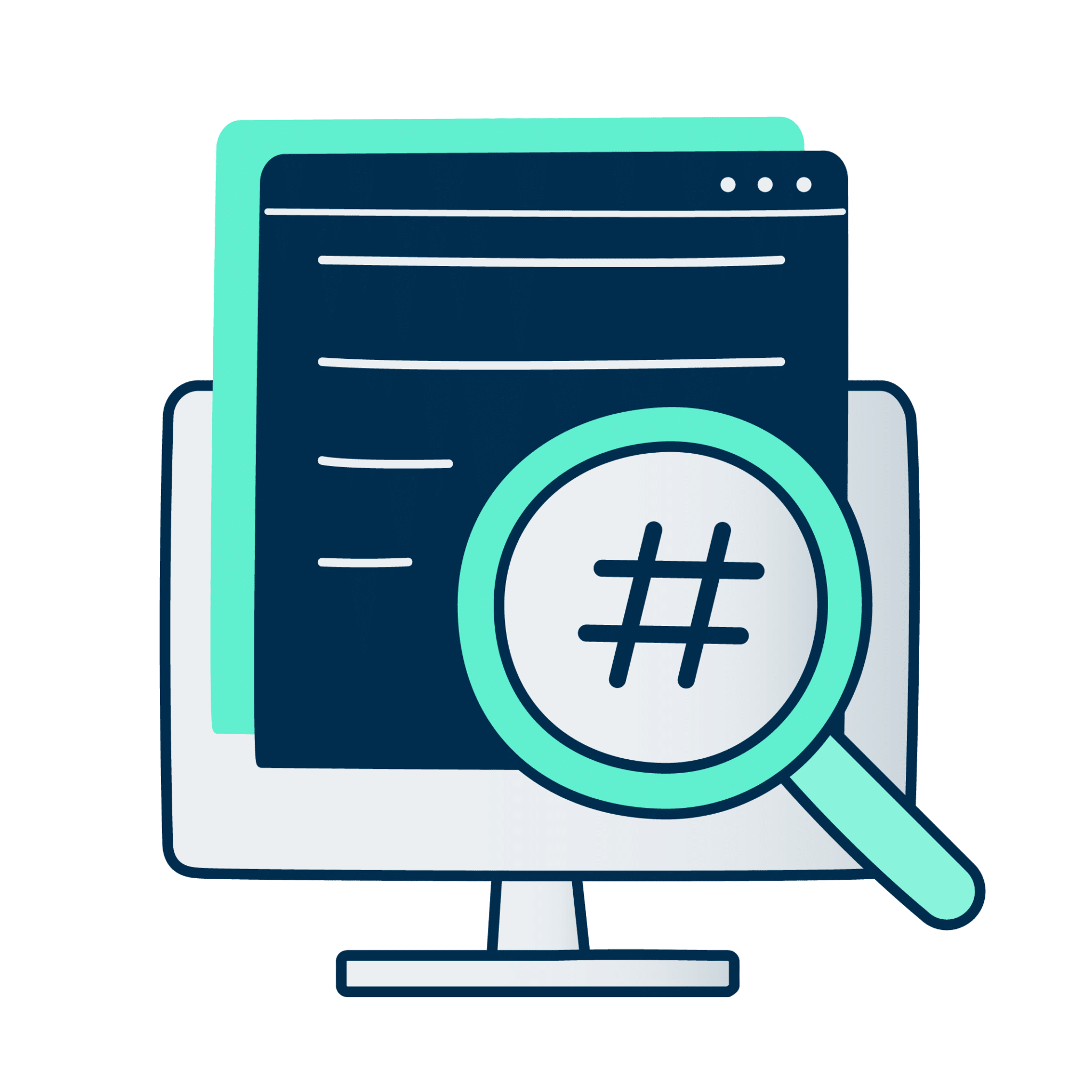 SMART CAMPAIGN
Automatically send the most relevant content to each contact.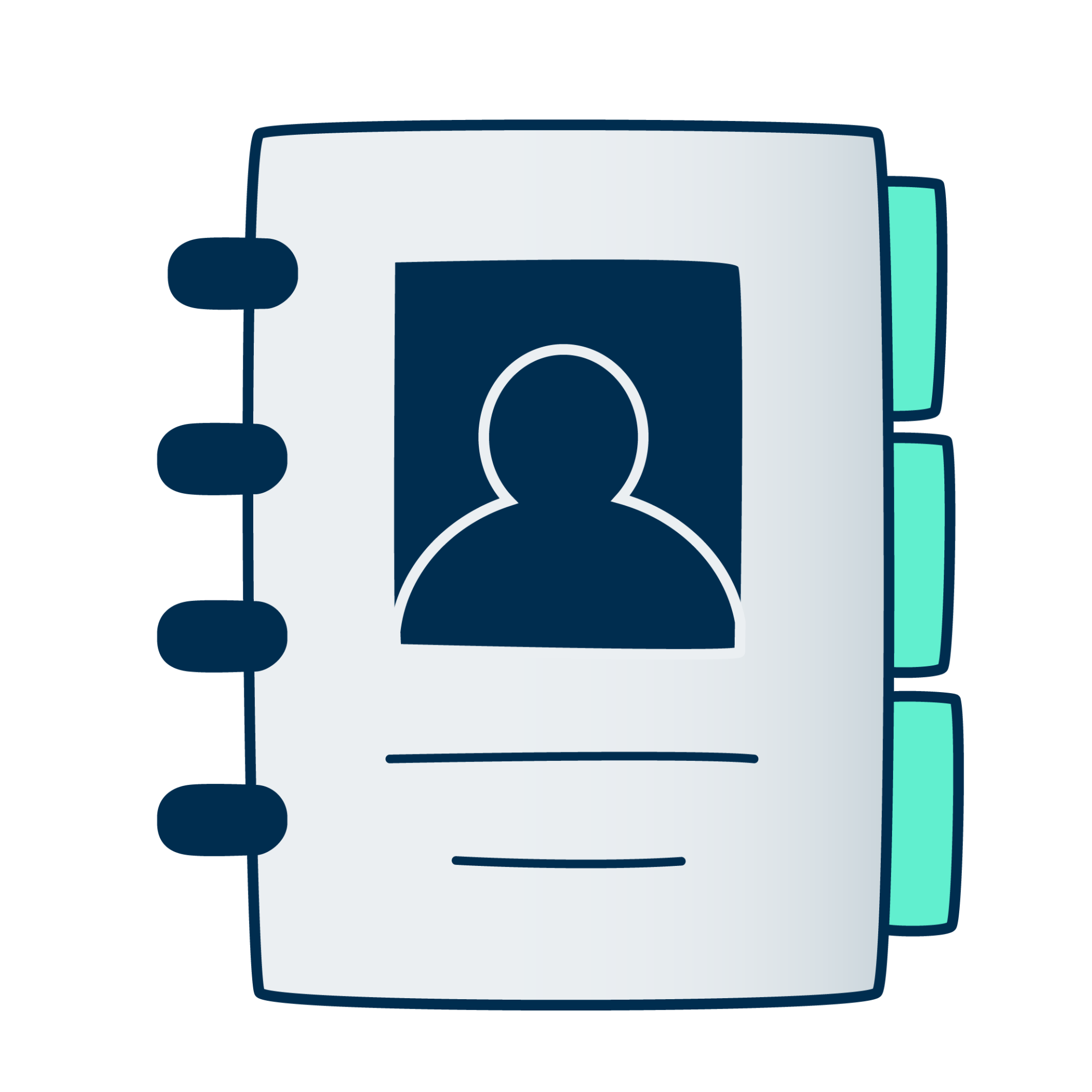 CRM INTEGRATION
Exchange the right information about your leads with your sales team.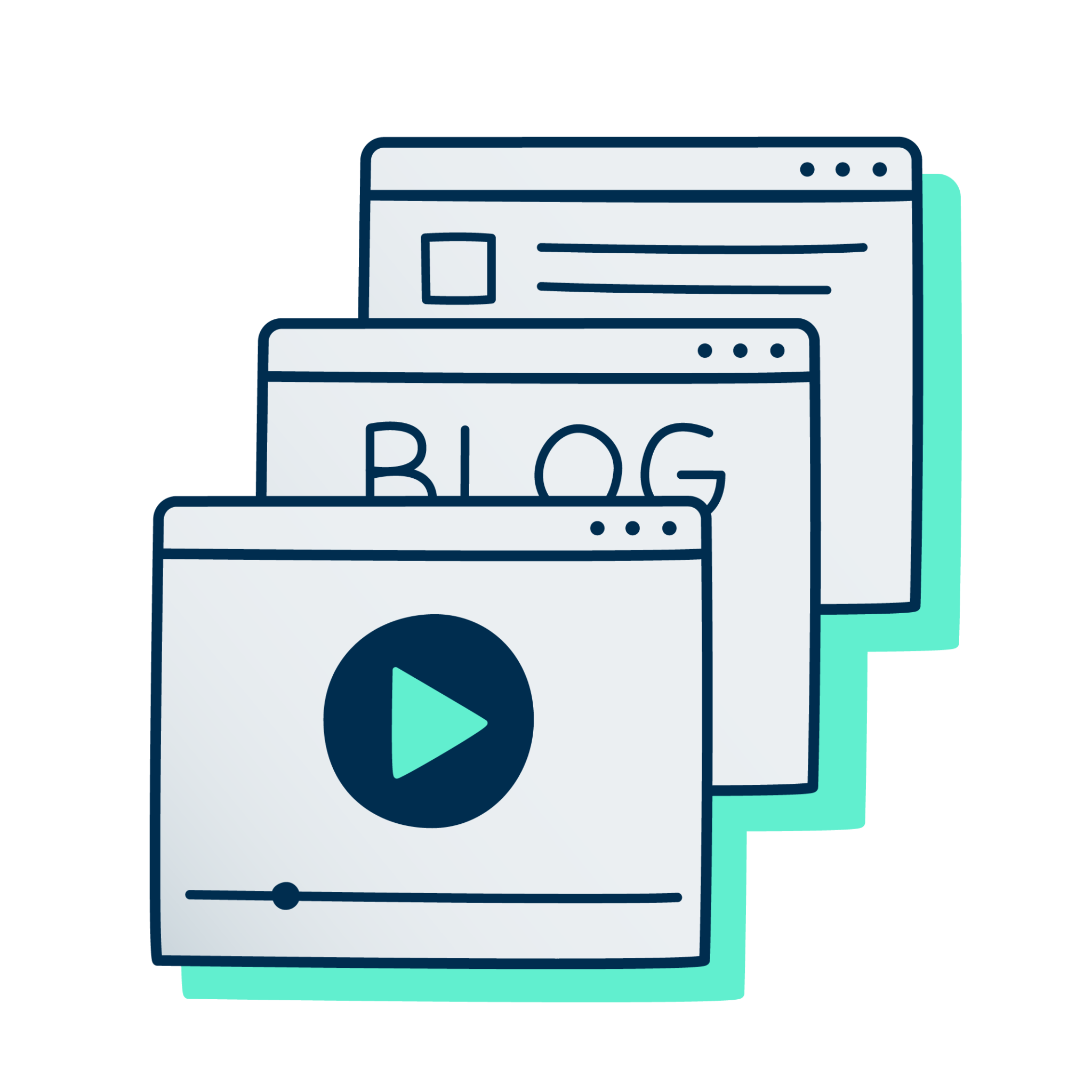 NEWSLETTERS
Create personalized newsletters for each of your contacts.
FORMS
Enrich your prospects' profiles with progressive fields.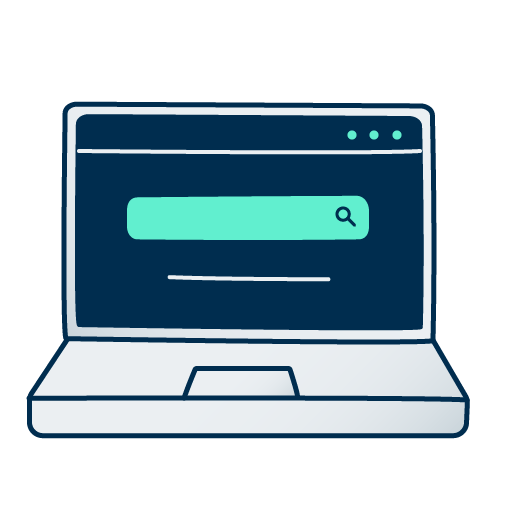 LANDING PAGES
Build landing pages designed to convert your visitors.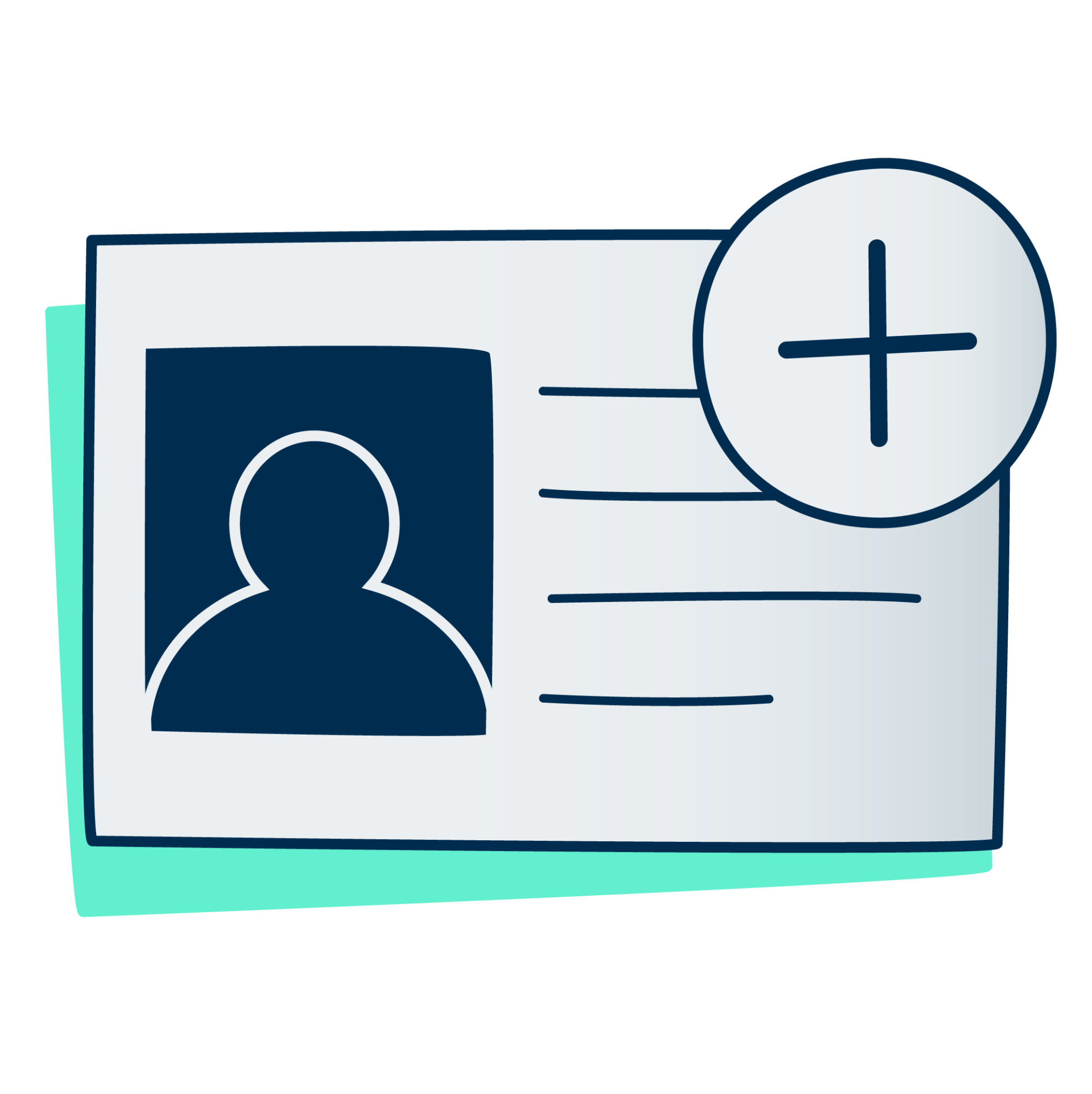 EMAIL MARKETING
Write and send personalized emails that reflect your brand.
Why companies choose Plezi
Every business has its own reasons for using our platform, whether it's to measure and promote content, save marketing time or generate leads.
+70%
of traffic
in less than a year
+256%
of leads generated
after 10 months
"Plezi makes daily life easier, especially if you are doing the marketing on your own. Every morning, my first habit is to open my mailbox and Plezi in order to see my results."

Emilie Kerebel

TALENCO
"Plezi is easy and accessible, it's a real help. It allows you to send customized content and feed your visitors with the content they really want. With Plezi we have a solid and good relationship with transparency and simplicity."

Frederic David

ALLIANCE CONNEXION
"Plezi is a tool structured for implementing inbound marketing. The tool provides both the marketer and management with a quick and synthetic overview of their traffic, lead generation and various inbound KPIs."

Maud Epinette

WEBCONVERSION