If inbound marketing seems far removed from your sales team, you need to look again. Finding the right ways to convince a lead to start to look at your product, isn't easy. It's thanks to Inbound that many of the difficulties of sales work are improved and aided. To have qualified leads, to already know what their interests are, easier prospecting… the writing is on the wall! Here are some reasons why Inbound Marketing can increase your sales!

1. Redefine your place in the company
1.1 What is Inbound Marketing?
The term may still be a bit vague for you, and that's normal, inbound marketing is a coveted secret for certain marketers. The principle is simple: rather than chasing prospects (cold calling or advertising, for example), you can attract prospects matched to the needs and service you have.
Marketing creates content (articles, white papers, events, webinars) that reflects the interests of your target audience (the ubiquitous personas). This content allows you to feed your prospects with relevant material as they are nurtured through the sales cycle.
In this sense, Inbound Marketing, qualifies leads for salespeople, by doing all the hard work in advance.
1.2 On a daily basis, what changes for your sales team?
In a company that uses Inbound Marketing, the marketing and sales team are alwaysy feeding and strengthening each other. Regular meetings, common strategies and definitions, prospect follow-up: everything is done by marketing to generate quality leads, give them to salespeople and support their sales pitch.
If you are constantly saying the same message to your prospects as a salesperson, the marketing can back that up with content.
Do you often see sales fall through based on the same excuses? Marketing can create content to help reassure your prospects.
2. Above all, Inbound Marketing exists to make your life easier…and to change the way you work for the better
At Plezi, we have integrated inbound for every part of our process. Our sales and marketers test out this approach each day... and don't want to go back to the old way.
2.1 Cold prospecting – finished!
According to an IDC study, 25% of salespeople time is spent unsuccessfully prospecting. This time is completely wasted, but if you don't prospect, you don't get results.
It's true that the return on investment from prospecting is often low: in B2B, a cold prospect involves finding someone wanting to be convinced – and these profiles are rare! In the digital age, the B2B buyer conducts between 65 and 90% of their thinking about buying without contacting anyone.
Make marketing your machine for finding leads! With your marketing doing the work, your sales team will be able to devote their time speaking to hot leads and prospects who are engaged and ready with your product.
The information that is gathered beforehand will mean that you can adapt your discourse to their interests and needs. You generate more meetings and know in advance which sales pitch to use!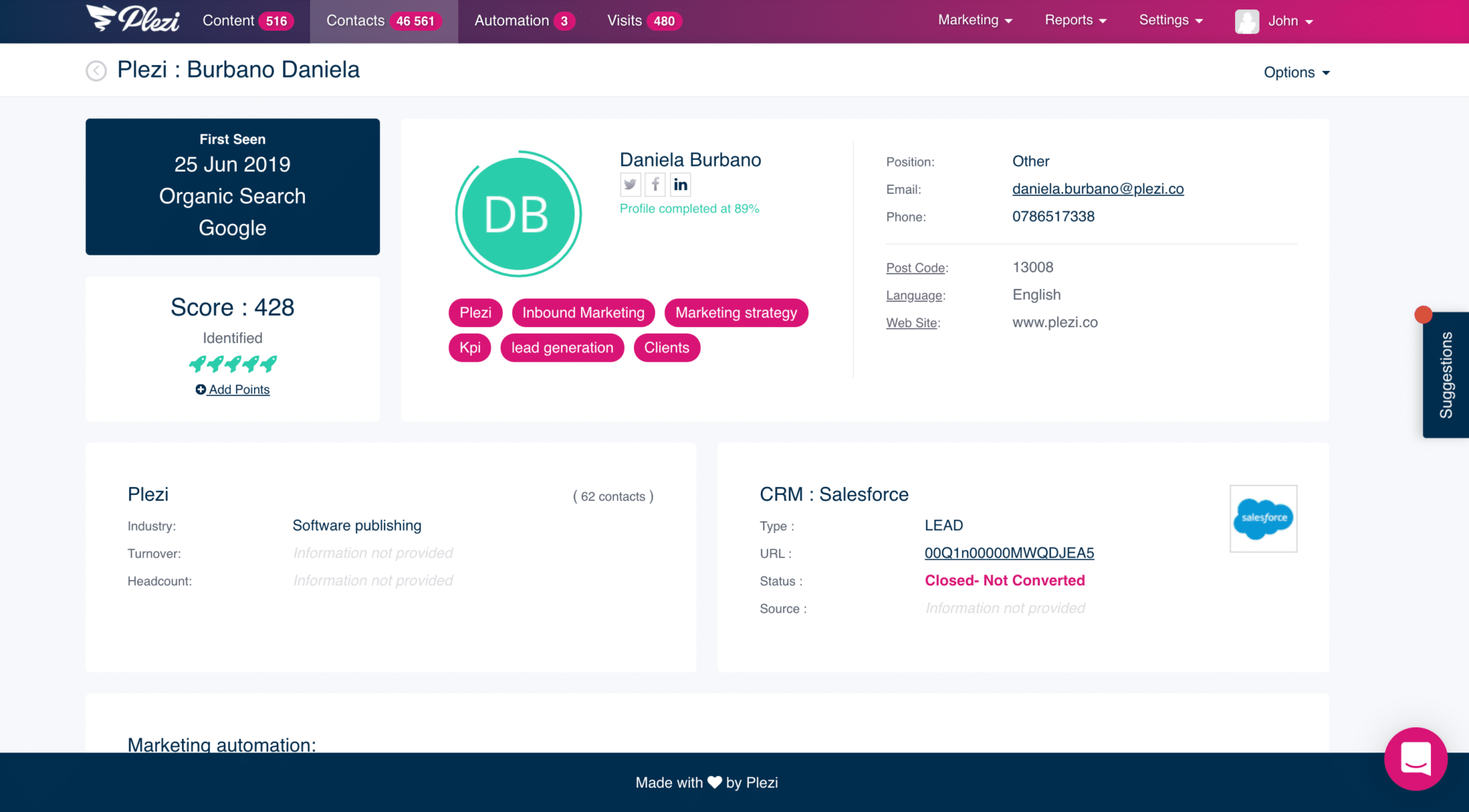 Here's what our sales team say:
"Since working for a company that does inbound marketing and sends me hot leads, I can't imagine working for a company that does not. It's a great help! The promise of performance, sales and commision"
"In the past I have prospected cold. Very often you are talking to people who are not so welcoming and it can sometimes become a classic sales call. You have to know how to deal with these challenges of course, but in order to improve morale, activity and performance, it is inconceivable not to do inbound."
2.2 You become an advisor and your prospects trust you
With inbound, you're no longer hunting, but advising and educating. By positioning yourself as an aide to help your prospects to solve a problem, you gain their trust and higher the chances of getting them signed.
It's also this engagement that helps your sales – you will not sell your product unless it meets their exact needs. Your prospects are aware of this and will feel less pressured. Should you lose momentum in the sale, the content available, webinars etc, will give them confidence in your product.
As time goes on, this nurturing can continue when a prospect becomes a customer, as they will still engage with your content and can become ambassadors and recommend you to their peers.
2.3 Reduce your sales cycles
You may say to yourself, this is all very well, but won't this kind of nurturing extend my sales cycle? No, in fact, it will help you sign clients faster, as inbound marketing saves you precious time.
By getting prospects that already have an interest in your product, and by feeding them with relevant content, inbound allows you to reduce your sales cycle and speed up your sales process.
As prospects continue to feed on your content, you have a full understanding of what their interests and needs are – what may be their current problem, so that you can advise them on the best solution.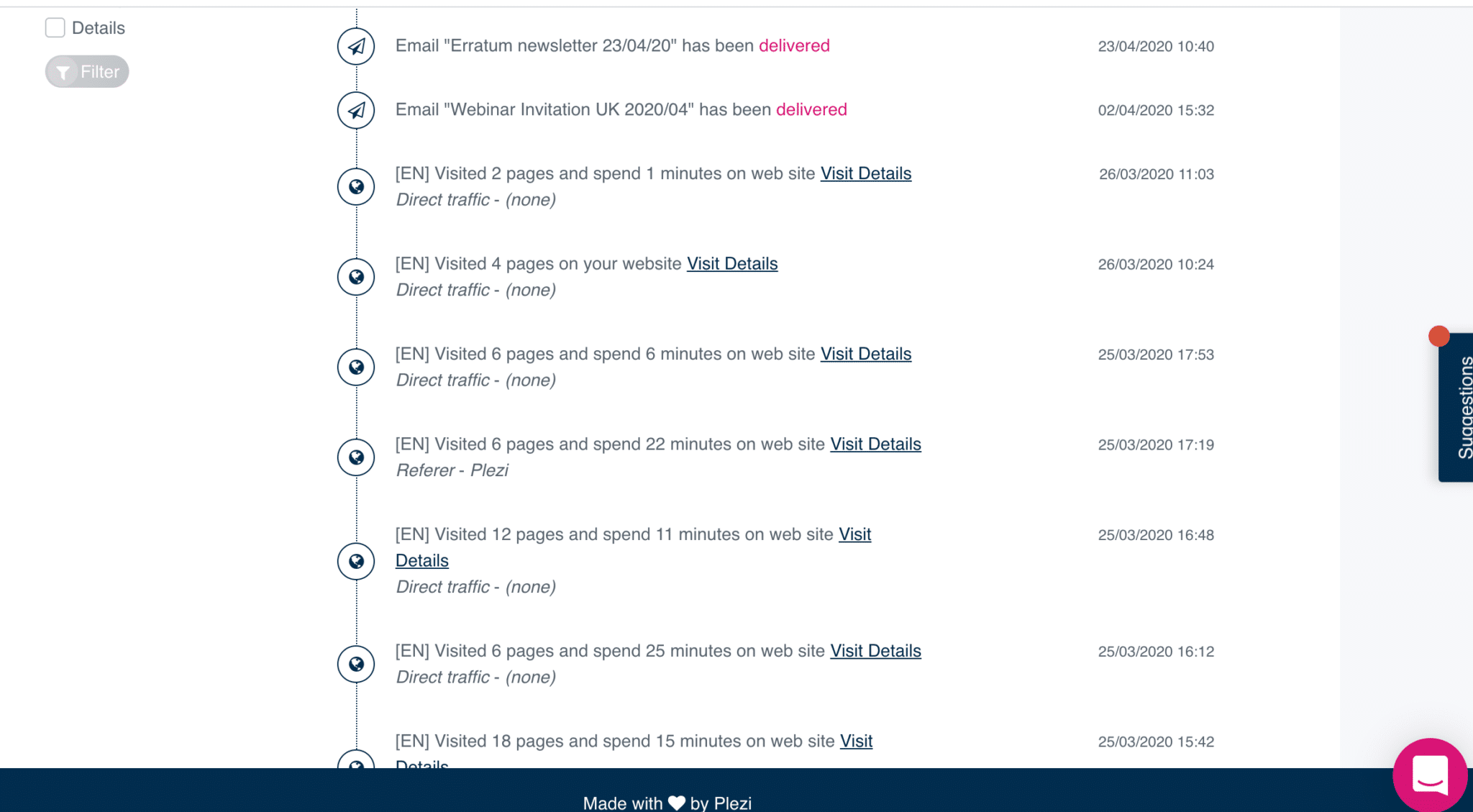 Content consumed by a prospect on our website throughout their purchasing cycle
Our advice: Use the content created by marketing to re-engage your prospect: "We have a webinar next week on this subject, I thought you might be interested!". You approach your prospects at a time when they need something – and are therefore more receptive to the idea of having you on the phone – and point them in the direction something relevant. This is ideal!
Our sales say:
 "When you make that cold call, you spend 50% of your time preparing your call list, 45% of your time trying to reach them and 5% of your time talking to your prospects. With inbound, the cards are stacked differently"
"When we contact our prospects, we already know their backgrounds and interests. We can better target their problems and we have a position on which to advise. Depending on their questions, we always have content available to support them in their purchasing process."
Prospects who are receptive to your approach, becoming an advisor, rather than trying to convince them, while providing them with solid content can massively boost your conversion rates.
Rest assured, it's not the moment to drop prospecting entirely
Simply being in touch with customers and listening to them, means the job of a salesman changes all the time. Being on the front line of requests and questions, inbound allows you to fully assume this advisory role.
So is outbound and cold calling finished? No! Marketing can support you in this new role, but the two techniques are complementary. The brand's image is also created by inbound in particular, and it will help your prospecting: your prospects will be more open to talk, due to your online resources, for example.
Then you can use cold prospecting to collect material to feed marketing: questions asked, reasons for refusal, content more appropriate for certain targets or industries … In return, you will have a better set of resources to support your prospects.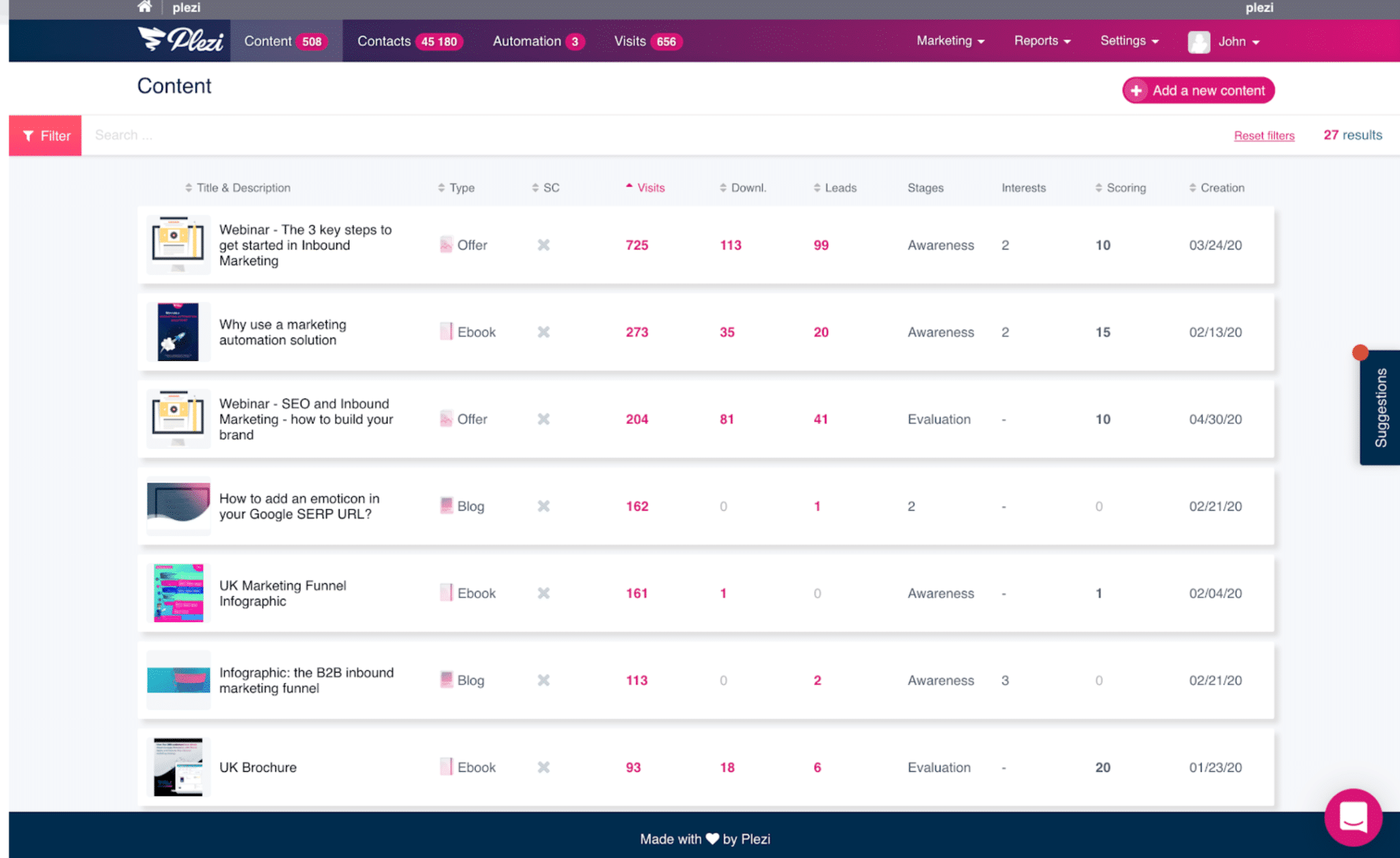 Our advice: If you are doing social selling or prospecting by email, use marketing content: our sales staff offer content even when they start a cold conversation with our prospects.
Your companies website, is also where you give your prospects reassurance. if you feel that your prospects are no longer receptive after your first call, it may be that it's time to update your website.
By making it a conversation and highlighting your blog, you'll have a better chance of keeping that lead in the sales cycle.
At Plezi, we use this inbound/outbound combination in our prospecting. We do cold prospecting by contacting our BtoB targets … but we feed our contacts once made with inbound content.
"The two strategies are inseparable. We always have clients to prospect who don't know us or who did not know that we could answer their problems. With an inbound strategy, we can redirect them to the site or send quality content live to show them our expertise. You can't reject one or the other, you have to know how to combine them. "
Inbound can soon become your secret weapon because it was originally designed to make your job easier: your prospects are qualified, you have clear information to start the dialogue with them and you're better equipped on a daily basis. Tempted? At Plezi, we know we couldn't do without it!