In the last few years, content clusters have generated large amounts of hype among SEO experts. But used as a strategy, it's one that's also rarely followed to the letter because content clusters need to be well organised.
So, are they just a buzzword to casually drop into a conversation to show you know your stuff when it comes to SEO and digital marketing, or do they really deliver results?
And what do you need to know to get it into place when, as a busy marketer, your plate is already full?
Before we start: what is link juice?
Let's go over some of the basics before getting into the technical details. In SEO, the number one thing that determines how well a website ranks in search engines is the number of backlinks pointing to that site.
Links between pages and websites pass on popularity. We used to talk about "PageRank", which provided an indication of how "important" a web page was. The higher it was, the more that page could help another website to rank well by linking to it.
Although Google's PageRank algorithm no longer exists, this idea of the relative popularity of web pages and the passing on of "juice" through links is still used. SEO tools like Moz, ahrefs, and Majestic SEO still include scores to estimate the relative popularity of a page. That's why marketers hunt for links in the same way that they hunt for both prospects and likes.
The problem for marketers is how to obtain high-quality external backlinks, either through organic or paid channels, whether it happens by chance or as part of a strategic campaign. It's something that is important and it requires you to regularly devote time to it if you want to do it successfully.
What is a content cluster?
Content clusters are an SEO strategy designed to optimize a website's structure and internal linking by organizing content around topics into pillar and cluster pages.
It means using different levels of web pages to carefully organize your content according to how relevant it is to a given topic. 
It also means that you will be able to adapt to the changing rules of Google, who no longer respond to you merely stuffing articles with keywords, but reward a more thoughtful, orderly arrangement of pages. Search engines are now aware of which pages to prioritise. As people pose more complex queries into search engines, they are clever enough to recognise the link between queries. Recognising search intent has been one of the major changes with Google over the last few years and content clusters address this to give you a higher ranking.
Example of a content cluster page structure.
In order to respond to these changes, content clusters can be arranged into these key parts:
Pillar Content
Cluster content
Hyperlinks (the links between the two)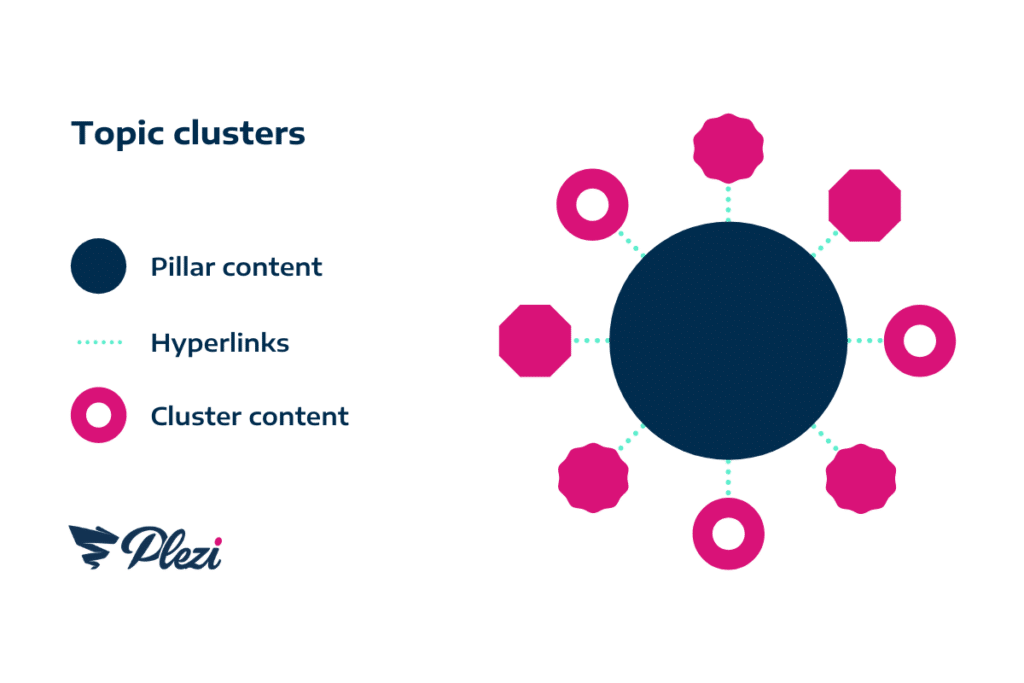 Let's say that we want to rank for the term "Lead Nurturing" for example. You need to make a review of all your pages that discuss lead nurturing and group them. Then, if need be, you can create a pillar page which goes into the key aspects of this topic. for example:
lead nurturing strategy
lead generation
demand generation
inbound marketing
segmentation 
landing pages
marketing and sales
marketing automation
buyers journey
marketing funnel
content planning
… and more. Your Pillar page will need to broadly cover each of these points, so that you are able to link your cluster content on to it.  Each cluster content can then speak on that subject in detail. It means that you are no longer reliant on keywords, as such, but that it is topics that will help various search engines recognise the importance of your content and your online presence.
Content cluster link structure
Using content clusters carefully organizes a website's internal linking between web pages according to the different levels of the site's hierarchy.
The most important thing is to always respect the link structure between pages:
At the start of every "pillar" page, there should be a link to its top-level page.
The content of the "pillar" page is divided up using subtitles (H2 header tags), with a link under each of these to a different "cluster" page.
At the end of the "pillar" page is a "related content" section with links to other "pillar" page topics at the same level.
A content cluster draws its power from only linking those pages which are related to a specific topic. For example, if we talk about "buyer personas" in the content cluster we looked at above, we won't link to another page on our website about that topic.
So, the structure of a content cluster is the exact opposite to that of Wikipedia, for example, which links to another page every time there is a web page that has more information on any given topic :

Content clusters for busy marketers
When I first arrived at Plezi, I immediately wanted to put some content clusters in place. But in the end, I decided not to. There were too many old articles that needed reworking, too much content and topics that were closely related but not suitable for use as part of a content cluster.
Content clusters are a great way to structure content if you want to create a website optimized for SEO. At Plezi, they've given us some good ideas on how to structure the internal linking on our website. What is more, it is still helpful to think about the links between different pieces of content, to create a hierarchy and also to theme your content. It is worth looking at Plezi's editorial calendar if you want to be able to plan it.
Why?
Firstly, because if generating leads is your number one priority, you'll want to add calls to action to pages that help convert those leads. In practice, these are links to pages that are quite possibly outside of the content cluster.
Second, because any marketer needs to organize the content they publish so that it appears on a regular basis. They need to schedule it to appear in a given order and gradually revisit each article they've already published.
And finally, it's difficult to always adhere to a content cluster structure. It means not only publishing a certain amount of content for the cluster to be truly effective, but also foregoing possibilities for internal links on your website (see the "buyer persona" example above).
The choice is yours
If content clusters sound like you, and you have the resources to do so, putting some in place on your website can really affect your SEO and search-engine visibility.
For others, adopting some good practices without always adhering to a content cluster structure is already a good first step:
Links to pages that delve deeper into certain topics.
Add a link to a more general top-level page at the beginning of a "pillar" page or article.
Add links to pages or articles about related topics at the bottom of the page.
Optimize the number of topics on your website.
Here on the left, for example, is the structure of Plezi's website (which is not fully structured using content clusters) compared with a website on the right that is:
An introduction to topics
In SEO, the concept of topics is related to the meaning of words that people enter into search engines. In practical terms, this means that search engines try to guess what topic internet users are looking for information on when they enter certain keywords.
For example, if you type a list of food ingredients into Google, it will give you some recipe ideas: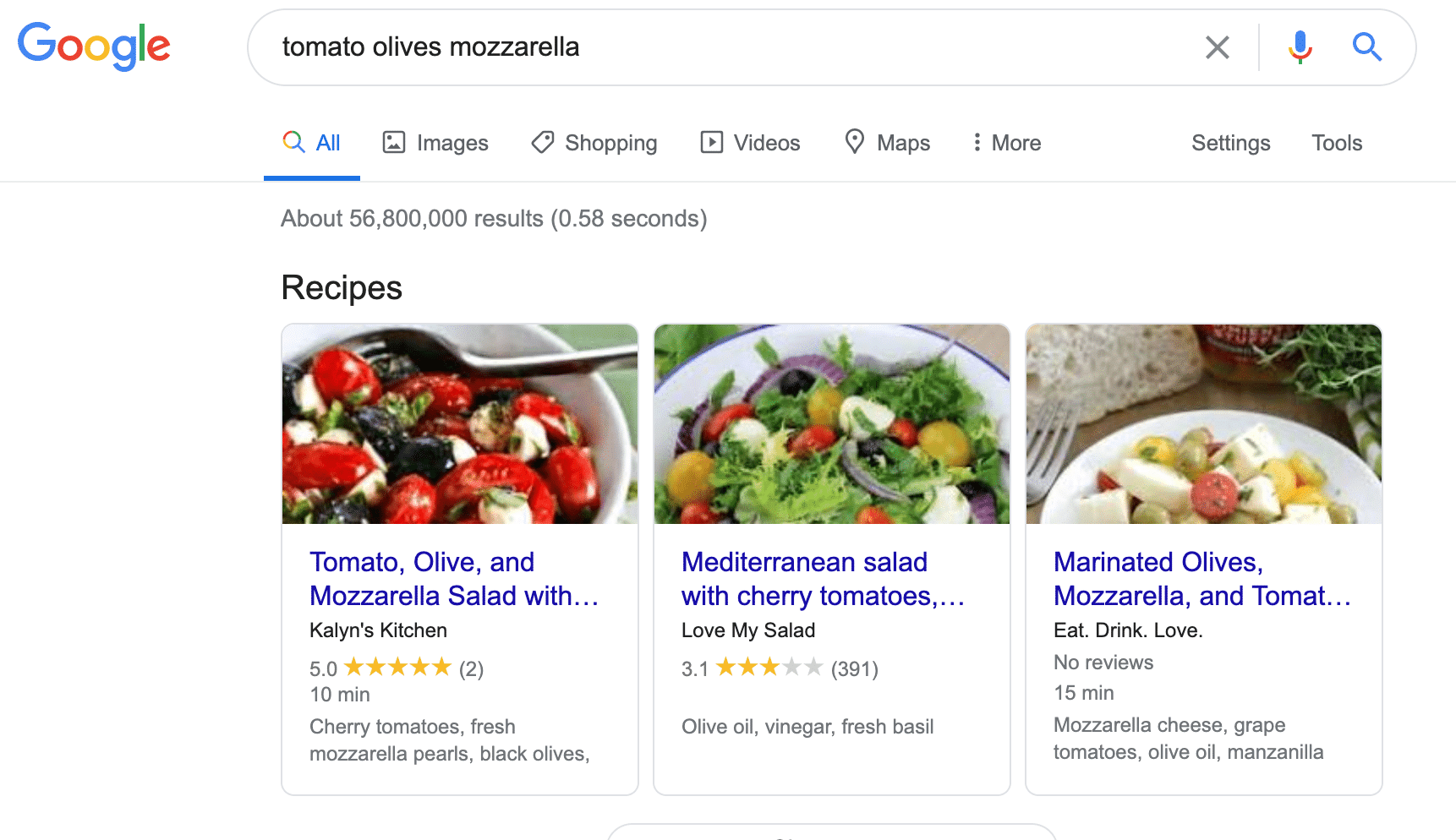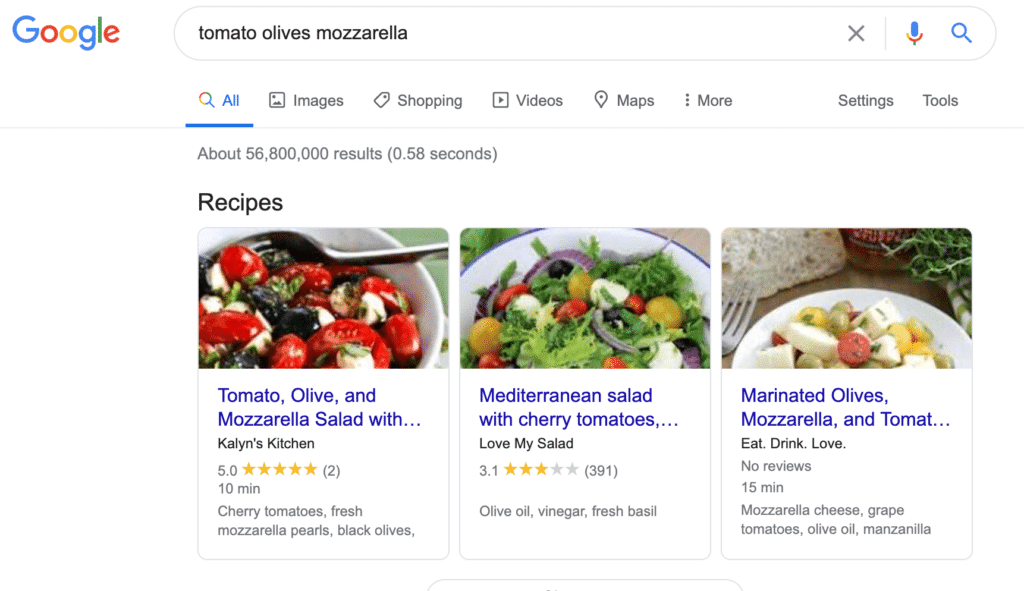 Likewise, if you enter all the ingredients required for a good inbound marketing recipe, Google will give you Plezi. 😉


It used to be said that you had to add as many keywords as possible to a web page to get it to rank well. Today, the thinking is that you should optimize the number of topic areas on your website. This means addressing all the possible topics in your sector or business area that Google sees as being important so that your website best meets the needs of your visitors.
The idea is that by adopting good internal linking practices AND optimizing the topic areas covered by your website, you should be able to increase the number of keywords you're ranked on by search engines.
After we tried this at Plezi, our search traffic more than doubled.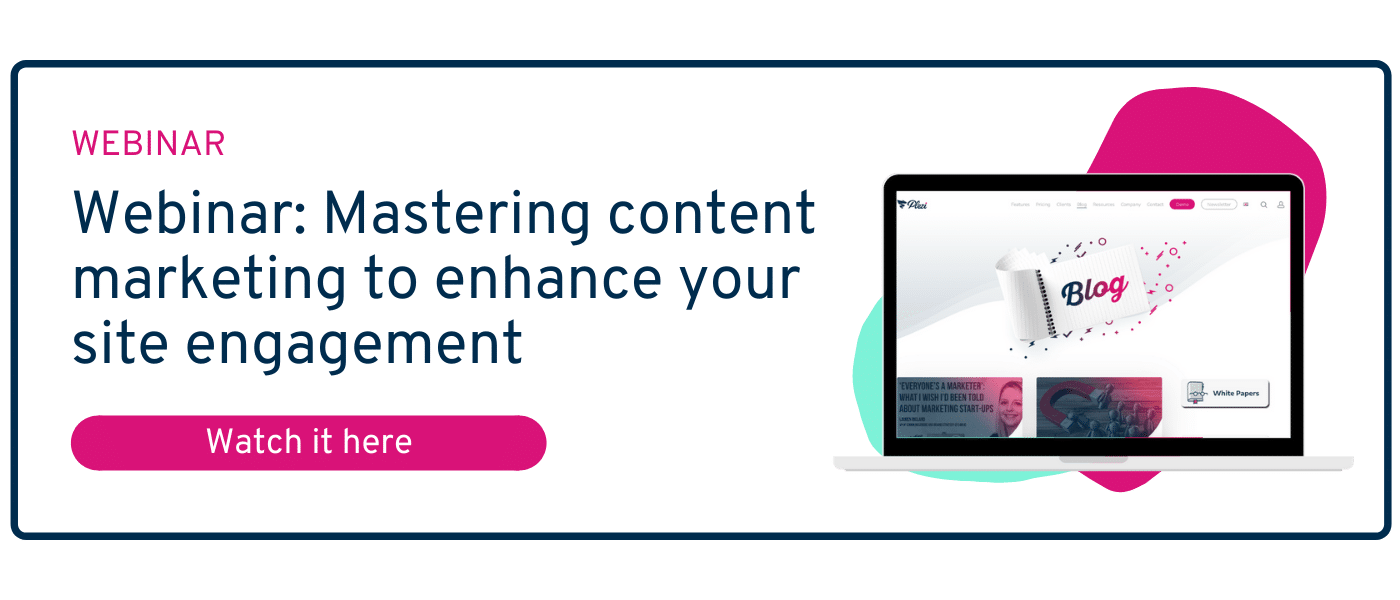 So, what are you waiting for!
Have you had any experience using content clusters on your website? Why not tell us about it in the comments section on this article?