After our webinar earlier in the year with Lucy Heskins from Oh, blimey, we asked her to share more insights with us about what it is like as the sole marketer coming into a start-up or small business environment. We're big fans of Lucy's blog at Plezi, which provides loads of different insights into the start-up marketers experience. Here, Lucy talks about how to create strategic B2B content marketing….. keeping your head, keeping the CEO and sales team happy, while keeping your killer focus.

Read Lucy's article below:
3 ways to create strategic b2b content marketing (that'll keep your sales team happy) 
'I'm going to need you to start thinking strategically'. 
'Have you got 2 minutes? I've got a great idea for a blog'. 
'Why isn't this case study creating immediate leads?'
These are just a few comments said to me when I worked in marketing for a b2b tech company. The business had a sales team and I'd come in to build their lead generation efforts. I wanted to make a good impression, but I was under a lot of pressure to deliver on short term results. 
So what happened? I gave in to pretty much every request that came flying my way. 
My days were filled with listening to crazy ideas for blogs from the sales team, as well as writing overly sales-focused whitepapers because the Sales Director wanted more leads.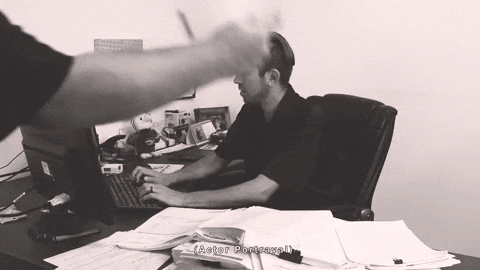 Inevitably, I lost focus very quickly. The pipeline dried up. Something needed to change. 
It wasn't until I took a step back and started to think about why I was creating a piece of content that my lead generation efforts got better and began to deliver revenue. 
Here are the steps I took to start creating strategic B2B content.  
But first, a reality check. 
Just because you operate in b2b marketing, doesn't mean you need to put out generic marketing content. Your customers expect the same quality as DTC audiences. 

You have to be realistic with where you are at the moment. Much of your content probably doesn't allow for where your customer is in the buying process. Perhaps it was created off the back of feedback from sales. You're going to need to roll up your sleeves and talk to customers yourself. 
The steps needed to create strategic b2b content marketing: 
Audit the marketing content you've already got

Arrange content ideas by buying process

Arrange content by customer lifecycle stage

1. Audit the marketing content you've already got. 
Chances are, you've joined a business where the founder/CEO has already put a lot of the groundwork in. 
She may have grown a following via a podcast or amassed a following on YouTube. Dig into this. This is your starting point. This is the discussion that helps you get to the root of the problem your business is trying to solve. 
Next, identify what content gaps there are, based on the type of business you are in and what type of sale happens. You want to look at the content that's already available, and determine what's more aligned to the researching part of the buying process (that uses long tail keywords) and what's more salesy?
Understand what type of business your business is in (b2b, b2c)

Is the 'sell' rational or emotional?

Make a list of all the content you have at the moment. 

This activity will then show you some gaps.
2.Work out where your customers are hanging out to see what formats are working.
The first step here is to consider: are you a b2c or b2b brand? 
I'm going to use b2b as an example here. If I was joining a b2b startup, I would start by creating a short survey for the range of people I market to. These include: 
paying customers

prospects who've expressed an interest

customers who've cancelled 

prospects who didn't even sign up for a trial 
Within these segments I would then start to look at what sources they use to learn more about the problem my business helps them to achieve. 
Learn where they hang out using survey tools. 
Every time I would have a customer interview*, afterwards I would fire over a short survey asking them:
 Q.Who are the three people who influence your ability to do

[this project]?

Q.Where are the five places you get information about? [your job]
I wouldn't make the survey long, nor would I give them options. After a while, I could see a trend in the sites they were visiting. 
I would then visit the sites/networks to see what kind of content my competitors are creating. 
Are they educational pieces or more tangible case studies? What are people saying in the comments?  All this is great material to inform what you're going to create. 
*Good practice is conducting a minimum of 15 customer research interviews a month btw*
3. Arrange your content along the buying process to help move customers along the funnel.

Let's face it, there are many, many frameworks available to help you dig deep into the buying process. You're most likely to be aware of the struggle, consideration, evaluation model or perhaps the TOFU, MOFU and BOFU steps. 
Keep these in your back pocket, because I want to explore and recommend the idea of creating content along the entire customer journey. Not just the acquisition phase. 
I used to focus on just the acquisition part of lead generation. But it wasn't until marketing got involved in looking at ways to identify growth or expansion opportunities did my content marketing really work. 
Sit down with your sales, operations, product and finance teams to map out the entire customer journey. Make sure you represent the different journey different customer segments have to identify any gaps or growth opportunities to create content around. 
(Taken from How to create strategic content for your startup)
You're likely to get push back from sales who'll want you to focus on new leads. Keep them happy by creating tools for this stage, yes, but always keep in mind it's the revenue from existing customers that'll make your marketing content and efforts look super impressive.
These are just a few ways to think strategically when creating marketing content for your SaaS startup. 
Think about the bigger picture and the context to guide your work. You won't feel as overwhelmed, nor will you question why you're doing something. Trust me! 

About Lucy Heskins, Oh Blimey  – marketing help for startups  
I work with founders and startup marketers, helping to navigate the messy journey of creating and marketing b2b tech companies.